Ten Startups Joined TIEC's 26th Incubation Round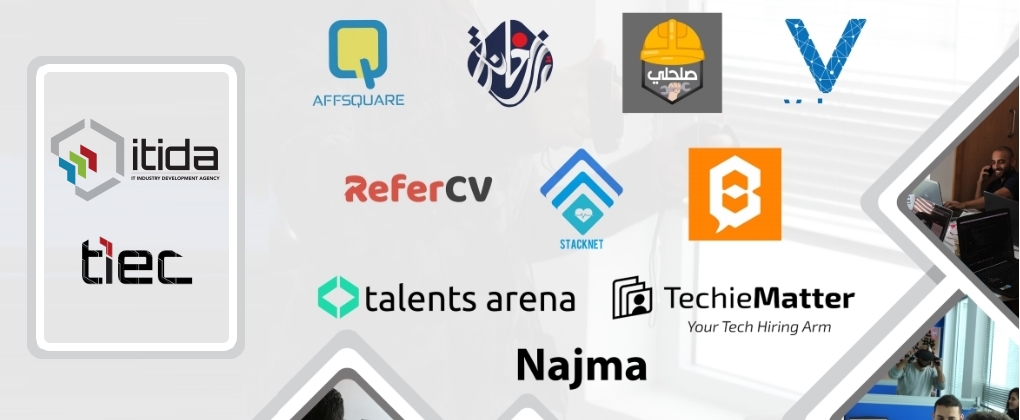 The Technology Innovation & Entrepreneurship Center's (TIEC) incubation program has incubated more than 120 startups including notable startups such as Wuzzuf, Crowd Analyzer and Mumm. The program opens a new round every quarter and today it welcomed 10 new startups in its 26th round of Start IT including 3 startups based in TIEC's Assuit branch. These startups will enjoy a grant of 180K EGP, a private office space, regular group mentorship, one-to-one consultancy, TIEC's advanced network and free cloud space on Amazon and Google. These startups are:
ReferCV
A recruitment website that matches companies with candidates through referrals in a unique, profitable and mutually beneficial way. Candidates are based on references and those who refer strong applicants can earn money in return.
Valoro
A blockchain web application that allows business users, with absolutely no coding skills, to create   their   own   blockchain   applications or integrate it with their existing ones. As the startup positions itself, "the WordPress of blockchain".
TechieMatter
A specialized technical recruitment website that delivers tech talents to employers quickly without any hassle thanks to their proprietary vetting system. The hiring is based on a trusted network of referrals and head-hunting.
Talents Arena
A technical hiring website that brings together both the top technical talents and hiring companies in the EMEA region. The platform helps companies recruit and assess technical talents with less time and effort while providing developers with new job opportunities.
Aff Square
A website that links small-to-medium business advertisers with publishers (freelance marketers & influencers). The platform provides a powerful set of tools and features that help the advertiser in their campaigns.
Community of Babel
A language learning website that focuses on fast-growing regional Middle Eastern and African languages and targets language learners mainly in Europe, USA and Australia.
Najma
A hardware device that uses IOT to act as a solution for petroleum companies to watch and monitor their pipelines and oil production wells. This saves time, avoids inaccuracy and avoids late hazard detection.
Sal7lyy (Assuit)
A mobile application that provides repair and maintenance services for household appliances, electricity, plumbing, carpentry, air conditioning, refrigeration, showers, heaters etc. for individuals and businesses.
Arzakhana (Assuit)
A mobile app that provides online booking services, medical consultations, offers and discounts to patients. The startup is now focusing on Sohag governorate.
StackNet (Assuit)
A web app that acts as a medical insurance management system to facilitate requests by medical service providers.
Submit Your News Now
Send Your Feedback