Egyptian Health-Tech Startup Chefaa Raises Six-Figure Investment in USD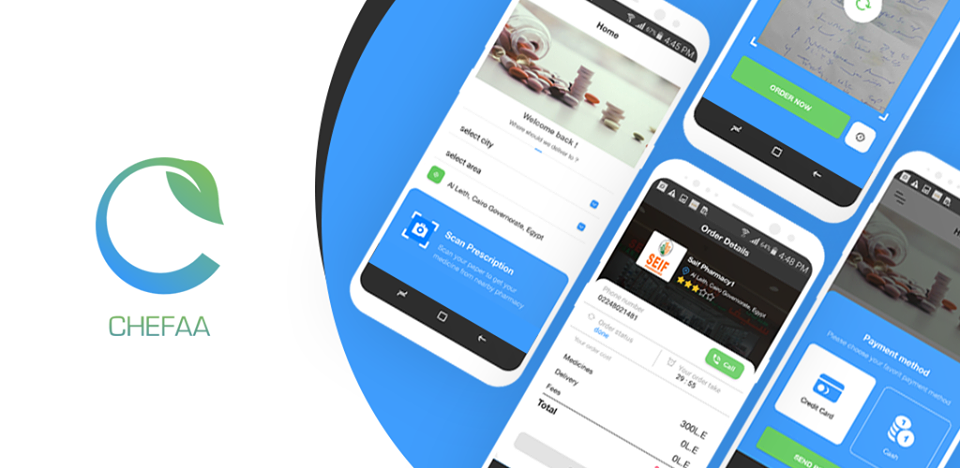 Cairo-based health tech startup Chefaa announced on Wednesday that it has secured a six-figure USD investment in seed funding in a round led by 500 Startups, a group of undisclosed angel investors, and a follow-on investment from Flat6Labs as a part of the startup's participation in its accelerator program, according to MENAbytes.
The startup was founded in 2017 by Doaa Aref, a Ph.D. holder in Business Analysis and a Digital Marketing Manager, after a rough journey with thyroid cancer.
"I live alone, so I passed through many problems, I really didn't know how to handle medicine. And when I got better and started to do some market research I found out that everyone literally has these problems. We need a solution. That's how I got the idea for Chefaa," Aref told EgyptInnovate in a previous interview.
Chefaa, an app that's available on Android and IOS, allows users to scan their prescription to order their medicine from the nearest pharmacy, and also give them daily reminders of dosage times.
While the users can use the app for free, the startup collects a monthly subscription from medicine companies that access their data to gain insights about the pharmaceutical market and commission from pharmacies for selling their products. Additionally, the startup launched the first blog in The Middle East with a focus on pharmaceutical information.
According to MENAbytes, Chefaa will be using the investment to work on the second release of its app and expand their service all over Egypt, starting with Upper Egypt, and they're planning on international expansion by the end of next year with Saudi Arabia in their consideration.
Submit Your News Now
Send Your Feedback