Navigating Egyptian Traffic: 12 Apps for a Smoother Ride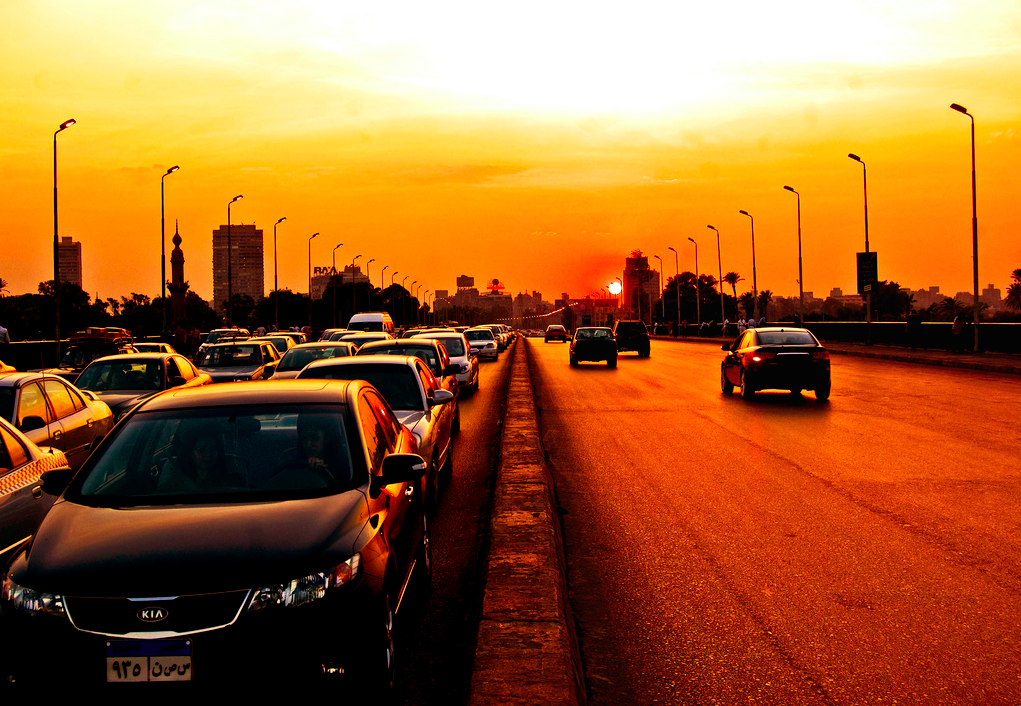 Traffic in Egypt is by far one of the most problematic daily encounters. This, however, makes it the perfect platform for initiatives and start-ups to provide transportation solutions. Recently, many of these emerging apps have become quite popular and are radically growing. Below, we have listed some of the most helpful apps and a few things that make them unique.  
On demand private cars always feel a little bit luxurious.
Uber
You probably are already well acquainted with the Uber app. The simple navigation and payment, watching your car in real-time and following up with your Uber ride make it all a practical choice. Here are a few tweaks to help you navigate it even better.
Don't want to ride with this driver again? Rate him 3 or fewer stars. The app will never match you with him again.

There is such a thing as an Uber Passenger Rating. It helps drivers decide whether or not to pick you up. If your rating is really low, you might get disqualified from the system. Find out your Uber Passenger Rating here.
Careem
Careem's witnessed success puts it on the top of the list of our chosen private rides. Middle East launched, it has shown rigorous competition against the global giant Uber. It's interface is essentially the same as Uber's in that you use GPS to track your location and destination, get details about your driver and choose the payment. Careem offers a couple additional services, though.
Scheduling a ride. You have both options to choose from: booking a ride now or scheduling it for a later time.

The company has a specific airport policy where if your ride is 5 minutes late to pick you up for an airport drop off, you fare could be waived.
Ousta
Ousta is another app with on-demand private cars to take you to and from your designated locations. Competing against Uber and Careem, though, can be tough. Thus,  Ousta highlighted a competitive edge that is unique to it on the market: No price surges. Ousta's fare rates are always clear, even during rush hours.
Easy Taxi
Easy Taxi is the first in Egypt to direct its focus on actual taxis rather than private cars. The creators of Easy Taxi aspired to create a platform that made finding a taxi easier and safer, offering the option of in-app texting between the rider and driver for ease of communication.
Pink Taxi
Another unique take on taxis is Pink Taxi. It is a car service by women, for women, accepting only female passengers in hopes of offering a secure way to travel. It takes only pre-booked rides through its website, app, or phone. Building on its promise of safety, its taxis are equipped with an SOS button that can alert Pink Taxi headquarters in case of an emergency.
Or be part of the solution. Help minimize traffic congestion and positively impact the environment through carpooling.
Most of the private cars on the street have, on average, one to two passengers. The apps listed below provide the experience of a private car with the greater vision of decreasing traffic congestion through carpooling and thus supporting the environment.
Raye7
Raye7 is a ride-sharing app that allows you to carpool with trusted people, connecting commuters with nearby colleagues to share their everyday trips. It offers the options of scheduling repeated trips and agreeing on a meeting point through live chat. Raye7's founders considered social factors that may affect users' decisions such as gender of the passengers through adding gender filters for rides and assured there are no direct payments between friends and colleagues.
Pie Ride
Pie Ride, similar to Raye7, matches 3 passengers who have the same destinations--work or university. It promotes carpooling for the sake of decreased cost (a shared pie) and decreased carbon footprints. Pie Ride also offers customized filters like pre-scheduled rides, the options of male, female or mixed cars and choosing between a smoking or nonsmoking car. The trips are round trips, scheduled weekly, monthly or quarterly for an extra guarantee. At the end of the trip, as well as rating the driver, Pie Ride lets passengers rate other passengers.
Inevitably, the consequence of too many cars is too few parking spaces.
Rakna
Rakna's founders aimed to create a platform that reduces time and effort required to park. The app works in the following way: after stating your destination, the app helps you find the nearest user of the Rakna platform who is leaving a parking spot. If no one around that area is leaving, the app sends you a valet to park the car for you in nearby parking spots or public garages. Rakna thereby creates an online market exchange of parking spots that is more efficient and guaranteed.
Stay ahead of traffic.
Google Traffic
Google Traffic offers traffic data through analyzing the GPS locations of vehicles and calculating their speed on any given road to determine the state of traffic. It has an added advantage in that the traffic analysis feature is integrated into Google Maps. This makes it ideal for locating the best route and alternative routes traffic wise while following the map's directions.
Bey2ollak
In the Bey2ollak app, the crowd, rather than GPS, give live updates on the traffic status. The creators of the app rely on the estimated crowd-sourced feedback from individual cars and then update each road accordingly. Bey2ollak is easily customizable as well, allowing users to create "my roads" where they can directly and easily access their most frequently taken roads.
Wasalny
Wasalny built upon both previously mentioned apps, combining their added features to give itself a unique competitive edge. It offers the features of showing you the fastest routes to your destination and the traffic status of that road using GPS to determine the speed of other cars on that road, as does Google Traffic. It also considers individual users' comments, as does Bey2ollak, through its one-touch option for live feedback on traffic.
Finally, the most frequently used and yet equally bewildering, public transportation.
Arkab Eh
Arkab Eh's team considered one of the most challenging things for those who are unfamiliar with public transportation; how to navigate. There are endless stations and stops for buses and metros, but there isn't usually a map on hand to direct first-timers to the correct lines. Arkab Eh's team provided the solution, an even more interactive and customizable solution than a physical map would have been. By entering a location and destination, the app uses GPS to direct users to the closest and most efficient public transports.
Photo Credit Marwa Morgan
Submit Your Article Now
Send Your Feedback
EgyptInnovate site is not responsible for the content of the comments

View Egypt Innovation Map