You are here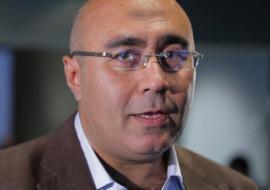 Ask all your Questions to Ayman Rashed!
If you're curious about validating startup ideas and successfully scaling your startup, then don't miss your chance and ask all your questions to Ayman Rashed, The Founder of Otlob, a food home delivery portal. 
After the acquisition of Otlob just six months after its launch, Rashed pursued many other tech related ventures, such as IT-Blocks, a software services firm, which included many projects such as, Gates, an IT Training Center, Corsat, a brand of training management solutions, and Egybanners.com, where you find all printed ads from all printed newspapers and magazines online.
Deadline for submitting your question is 14 July 2019 12:00 AM