Omar Abouzeid: "Don't give up, success comes the moment after you really want to quit, but you choose not to"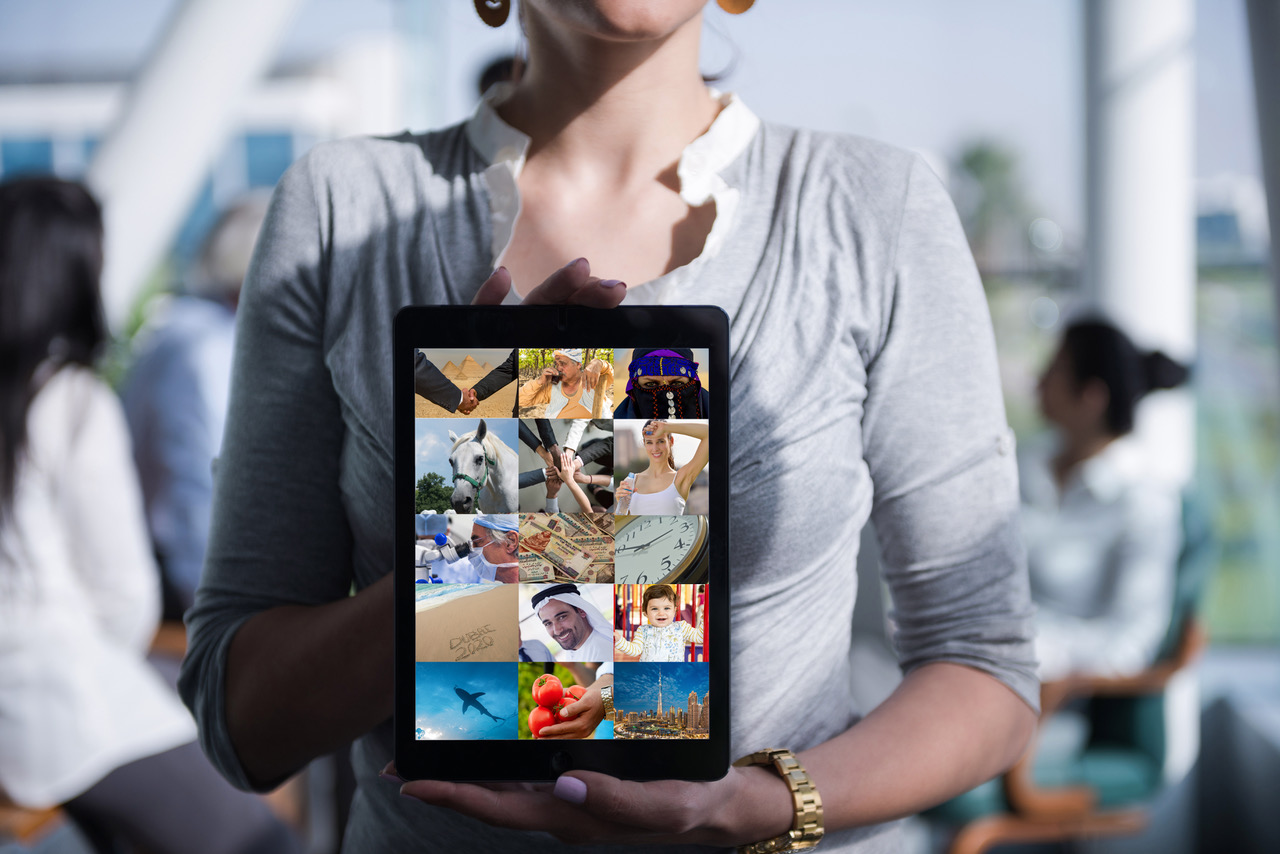 Meashots is the first Middle Eastern built company that offers an online stock library for selling image and footage royalties. It aims to become the leading hub for the Middle Eastern and African stock imagery, both regionally and globally.
Omar Abouzeid, along with his brother Karim Abouzeid, have a combined experience of 28 years in the Film Making & Media Production industry, that's when they discovered the shortage and the need of photography and videography stock in the MEA region.
"Advertising agencies, marketeers, and even magazine editors have only two options to get the images they need: to buy it online, or to produce it. On one hand, buying it online means visiting stock images and video websites online, and it is very difficult to find authentic Middle Eastern images in these libraries. On the other hand, producing ideas and images internally is a very high cost to burden your budget with.
Meashots is now here to offers the solution to fill the gap, by providing a platform for customers to buy regional high quality images and videos that won't be found anywhere else. In addition it offers an opportunity for photographers and videographers to upload their work and earn money from it. How cool is that!
"It's a tough journey," Omar replied when asked how he started Meashots. The platform's idea came to Omar in 2011, he then started working on it by studying business modeling in 2012. Finally, he established Meashots in 2014 and kept working on it, in terms of web development and producing content, until it was launched to buyers in July 2016.
What is Meashots' Impact?
Meashots has a big impact on the photography and videography society as it doesn't limit their minds; in fact it increases their creativity. "We don't ask photographers to capture certain images for the clients, we ask them to capture whatever they want and we will sell it for them," Omar explained.
As for Meashots impact on the customers, it offers them a low-cost solution instead of making a custom shoot to serve their need.
Challenges
"It's normal for any startup to meet countless challenges, the thing is to never give up," Omar said.
Meashots has faced many obstacles since it started especially the web development, which he insisted on executing it in-house because he believes it is the core of his business and it's an ongoing development.
In addition, hiring employees and developers / programmers was a big challenge for Meashots. Omar said that people usually get hesitant when it comes to startups, especially if they are senior employees. What made it more difficult on Meashots to hire developers is that their type of business model is completely new to the regional market with different technologies than what everyone else is used to.
The most significant challenge for Meashots was to get contributors and allow them to trust the platform. "It's hard to tell photographers and videographers to upload their work on the platform and get money for it, instead of just uploading it on social media and gather acknowledgement."
An ongoing difficulty they face is the need to be always up-to-date, in order to be the leading hub not only regionally, but globally. For example, Meashots did a photo-shoot for the Egyptian pound and the US Dollar as soon as the Egyptian pound began devaluing.
Also According to Omar, another ongoing difficulty is the Middle Eastern belief of not working as long as there is no demand. "We tend to empower contributors who are willing to work with no demand, as they are rare. Arabs want to work only if there's a specific client who wants a specific order. We want to change this perception."
Funds and Achievements
Meashots is a self-funded established, but in order to grow they need more supporters; contributors and clients. In the meanwhile, the company is now in the middle of investment discussions.
"So far, we've achieved that Meashots has become on the radar of the target customers. People started putting it into consideration, however the journey is still long and there's so much more to achieve," Omar replied when asked about Meashots' achievements.
Meashots' platform is based on the international industry standards, with good content that is still growing on daily basis. The head office is based in Dubai, due to the fact that Meashots is selling digital goods and need high protection copyrights laws in an internet-friendly country. However, most of the operations are done in Egypt's office.
Say Something to young Students and Entrepreneurs
Finally, Omar Abouzeid advised young people and aspiring entrepreneurs saying, "The secret behind success is passion and belief. Have a long-term plan and work on it. Don't give up, success comes the moment after you really want to quit but you choose not to."
"The Egyptian market has a lot of opportunities, even in the middle of the economic crisis there's always an opportunity. Search for it, and work hard on it. It's not an easy way though, it's really hard to keep on going despite all the challenges you face, but you have to! No other option."
Watch this video for Meashots behind the scenes to know more about it.
Nominate Yourself
Send Your Feedback