The technology learning initiative: Be The Next Technology Leader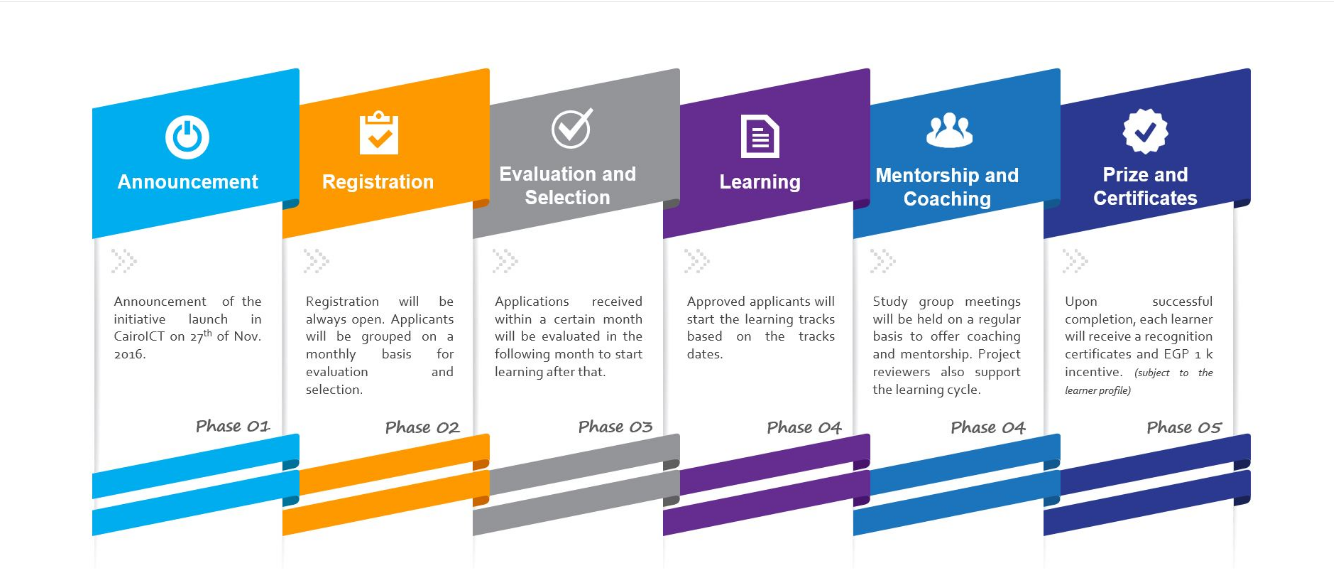 The technology learning initiative "Next Technology Leaders (NTL)" will help to build a capacity of young calibers on the latest information and communication technologies (ICT)  and electronics. Through the Technology Innovation and Entrepreneurship Center (TIEC) and  Information Technology Industry Development Agency (ITIDA), the NTL initiative will be executed.
Capacity building will be organized through the establishment of integral, practical, high-quality learning ecosystem, centered on the learner and supported by a distinctive content prepared through the collaborative effort of world-class universities and leading companies.
Joining this ecosystem will help in building your talents for your next high-tech business opportunity and enhancing your career with your newly acquired technical skills. Moreover, you will receive coaching and mentorship from the experts. Finally, you will get recognized certificates from top universities and leading companies through online learning platforms in latest technology areas.
This initiative targets Egyptian youth who graduated from 2011 onwards and specialized in Communication and Information Technology or Electronics. Moreover, it provides a system to support the training for those who don't work in companies. Last day to register is 31 of Dec. 2016, Don't miss your chance and join this new ecosystem of an advanced learning community.
Submit Your News Now
Send Your Feedback