You are here
Get Inspired
PepsiCo Snacks Innovation Challenge
PepsiCo Snacks Innovation Challenge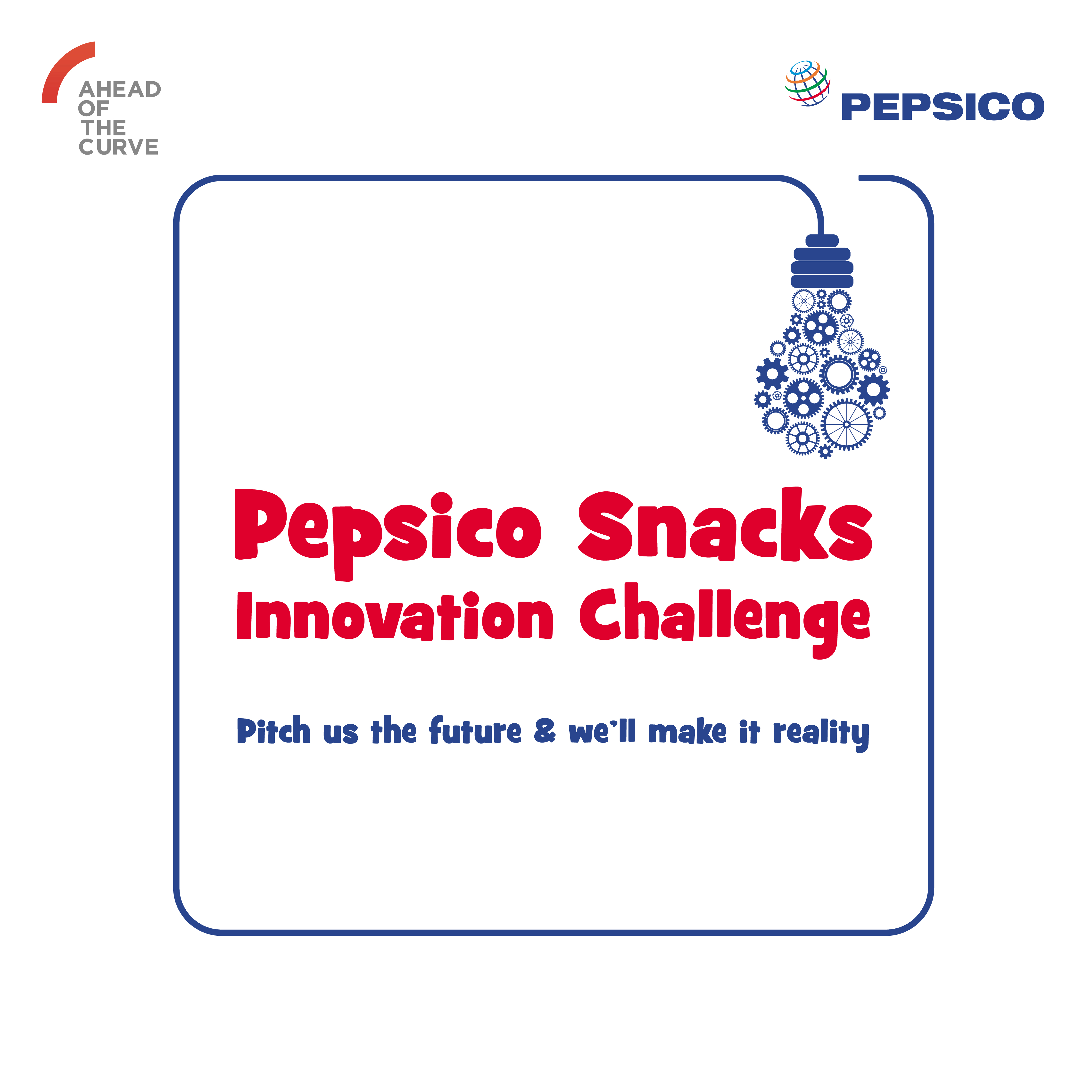 Problem
Re-envisioning snacks packaging design as an environmentally friendly practice. Create what they believe will be the future of packaging.




Innovate in developing a premium healthy snack that consumer can enjoy between meals, break their boredom and destress from life pressures.




Develop new digital technologies/ tools that can be utilized to deliver a strong brand experience and engage consumers with PepsiCo brands.



Requirements and Constraints
You should have a startup that would tackle one of the below three challenges:

Environmental Friendly Packaging




Innovative Healthy Snacks




Digital technologies that provide branding experience and consumer engagement.



Expected Deliverables
If selected, you will be required to:

Attend a 2-day boot camp from 9:00am-6:00pm

Prepare a full-fledged pitch on your startup/product after the boot camp, which you will be presenting in front of a panel of judges in the pitch event
Reward
You can apply here to get a chance to attend the Scale-Up Executive Program offered by IE Business School in Madrid.
Target Business Relationship
Commercial Agreement
Deadline
Sunday 4 Nov 2018
Owner
Submit Your Challenge Now
Send Your Feedback
EgyptInnovate site is not responsible for the content of the comments

View Egypt Innovation Map