Meet Three Egyptian Startup Boss Ladies Currently Incubated at TIEC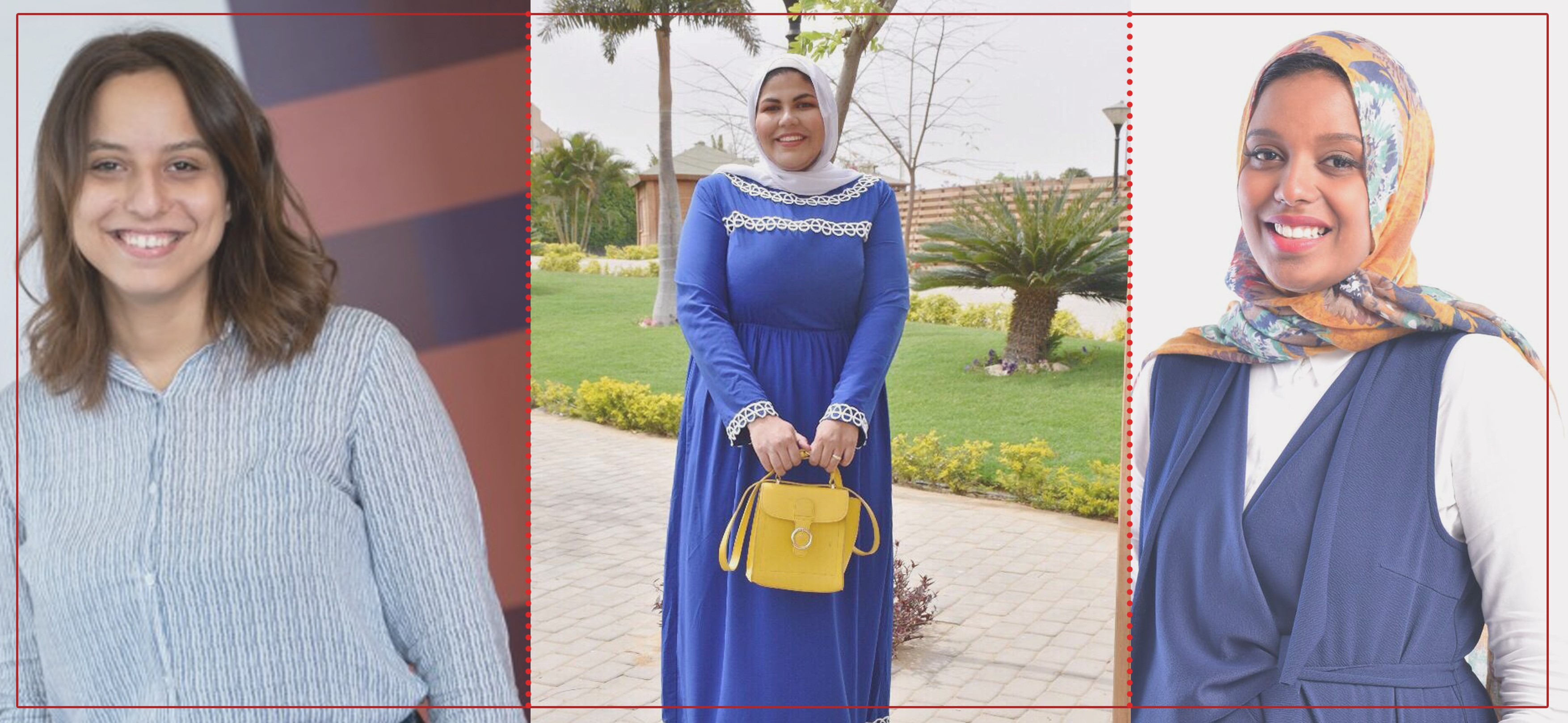 According to MAGNiTT's last report released in 2019, The Startup Ecosystem in the Arab World, only 14% of startups are founded by women.  Also 3.5 % of female-only founded startups received investment in 2018 in the MENA region. This is higher than the world average. Since females are starting to take the entrepreneurial ground by storm, we sat down with Yomna Saleh from Scienup, Sarah Wahdan from The Lady and Raghda Medhat from Remote Platz who are founders and co-founders of startups currently incubated at the Technology Innovation & Entrepreneurship Center (TIEC) to talk to them about what it is like to lead a startup in Egypt.
Yomna Saleh, Founder, Scienup
Startup Brief:
Scienup is a platform for researchers and businesses that are looking to outsource experiments in the fields of science and engineering through a network of research institutes, universities and private labs. Researchers select the type of testing device or machine they need and they are matched with a suitable laboratory for their requirements. This can range from a one-time testing to frequent analysis and ongoing R&D projects.
Challenges:
"One of the most prominent challenges is that there are not enough female investors in the ecosystem. Subconsciously, many investors may invest in their own gender because many may assume that investing in male founded startups is less risky as men would invest more time in the startup. In addition, many programs may focus on female entrepreneurs but we also need to focus on the whole ecosystem by emphasizing female education and increasing the number of female decision makers. On a personal level, mothers may be unable to attend every event or conference or pursuing opportunities abroad, but having a supportive family at home helps achieve the balance."
Benefits:
"Nowadays, being a woman can actually be a plus because there are a lot of women centric programs. They are trying to make up for the unequal balance in the ecosystem. In fact, many people are now starting to give more respect to female entrepreneurs given the boundaries they overcome."
Stereotypes Broken:
"I was once pitching when I was 9 months pregnant. I believe I broke the stereotype that women can't do anything when expectant, we are pregnant not sick.  I also believe that there is this misconception that women have to choose between work and family. I believe that you don't have to make a choice between both, this applies for men and women, and you can always find the right balance."
Vision for the startup:
"My vision for Scienup is to be a virtual incubator for scientific research in Egypt and the MENA Region. We also hope to put Egypt on the map of R&D outsourcing and become agents of change when it comes to R&D strategies and policies."
Vision for ecosystem:
"I hope it isn't shocking anymore to be a female entrepreneur pitching on stage. I also hope that seeing female success stories become a normal thing as many would expect otherwise."
Raghda Medhat, Co-founder & Community Manager, Remoteplatz
Startup Brief
Remoteplatz is a tech startup that enables talented and motivated developers to work remotely with leading European high tech businesses in the German/Swiss market. The startup's mission is to build the largest remote community in Africa and it envisions a world where entrepreneurs can easily access and hire the most qualified talents wherever they are.
Challenges:
"Many people tend to underestimate your capabilities when you are a woman. Some also don't understand the idea of spending too much time at the office and leaving late."
Benefits: 
"Many organizations now focus on female financial independence. Moreover, I believe being a woman can sometimes give people extra credibility for their work as they know it is harder for them to achieve."
Stereotypes Broken:
"One of the stereotypes I have broken is being a young woman leading a team of men. I have also shown how women can be decision-makers, affirmative and not bring up emotions at work".
Vision for the startup:
"Our vision for RemotePlatz is to offer females in South Egypt more remote job opportunities. That way they will able to support their kids without the need to relocate. We want to also provide the same options for disabled individuals in Egypt".
Vision for the female entrepreneurship ecosystem in Egypt 
"I hope to see more women leading companies in the next few years in Egypt. I also wish to see more programs that help enhance women's skills. Lastly, I wish to see schools normalize the idea of female entrepreneurs to the upcoming young generation and to help raise awareness to parents too."
Sarah Wahdan, Founder & CEO, The Lady
Startup Brief
Two stakeholders face different problems, the first is fashion designers who make great designs but don't have the know-how of styling outfits, photo sessions or marketing. The second stakeholder, the customer, has too many platforms when it comes to fashion consumption. They also need styling tips and how to make their outfits unique.
The Lady is a website that collects all local fashion designers in one platform and helps them outline their outfits, take professional photos for their products and market for their products at a lower cost. This will help fashion designers be more focused and will help the consumers to have different designers all in one place, making shopping easier and more fun. 
Challenges 
"Many meetings with investors or other entrepreneurs expect a male co-founder as they may underestimate the power of a female leader."
Benefits of being a woman in the entrepreneurship world
"There is continuous support for women from the government. There are mainly specially-tailored programs that have a huge impact on women."
Stereotypes broken
"Many believed that being married and having a toddler would make me unable to focus on by business too. It is challenging but doable."
Vision for startup:
"I wish to see The Lady grow into being an international brand selling Egyptian made products all around the globe".
Vision for female entrepreneurship ecosystem in Egypt 
"I would love to see more female entrepreneurs in the ecosystem and break certain expectations like men can do this or that better than women."
Featured photo from left to right, Raghda Medhat, Co-founder and Community Manager of Remoteplatz, Sarah Wahdan Founder and CEO of The Lady, and Yomna Saleh, Founder of Scienup
Submit Your Article Now
Send Your Feedback
EgyptInnovate site is not responsible for the content of the comments

View Egypt Innovation Map