TIEC Opens Round #16 of its Entrepreneurship Accelerator Program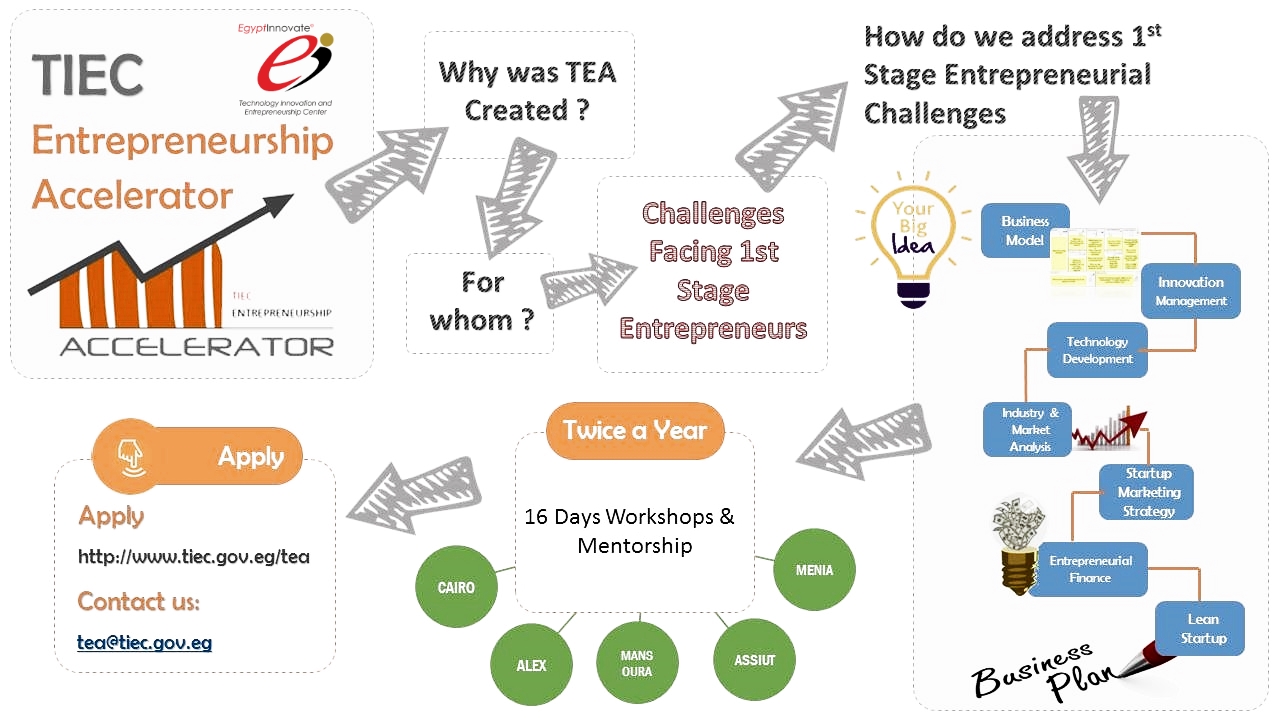 The Technology Innovation and Entrepreneurship Center (TIEC) announced the opening of registration for the round #16 of its Entrepreneurship Accelerator program, which will consist of 12 weeks of coaching workshops. Registration deadline is 4 August 2019. 
TIEC Entrepreneurship Accelerator (TEA) is a program designed to promote entrepreneurship among the ICT community and supports early-stage, growth-driven companies through education and mentorship. Startups enter accelerators for a fixed period of time.
The accelerator experience is a process of intense, rapid, and immersive education aimed at speeding up the life cycle of young innovative companies, compressing years' worth of learning-by-doing into just a few months.
During the 12 weeks, i.e. three months, of each round, there are 18 working days devoted to workshops and mentoring sessions. Remaining weekdays are gaps for TEA involved teams to implement concepts and put learned techniques into practice so they can best develop their startups.
In this round, participants will learn to identify their customer segment and create an efficient Business Model Canvas. They will be introduced to some of the most efficient Industry Analysis and Marketing Strategies, learn the concept of Lean start-up operation, build a financial model, and pitch their start-up idea.
Requirements
• Those have an ICT-related/-enabled idea or prototype, e.g., websites, mobile apps, software programs, IoT projects, and want to get their startups off the ground, are eligible to join our TEA program.
• A team of entrepreneurs with an innovative tech-enabled idea. Individual applicants are not eligible
• Egyptian nationality. At least one of the founders should be Egyptian.
• Technology competency. The team should have the capability to develop the technology they claim to use as a basis for their startup.
What you will get 
After the 12 weeks, you leave the program with:
• Business Plan.
• Business Development milestones.
• Technology development milestones.
• Pitch to potential investors/support entities. 
So, if you have an ICT technology-enabled service or product Don't miss the chance and register in the next TEA round here (http://tiec.gov.eg/tea). 
Submit Your News Now
Send Your Feedback