Two Egyptian Startups are Now Live on Kickstarter and Indiegogo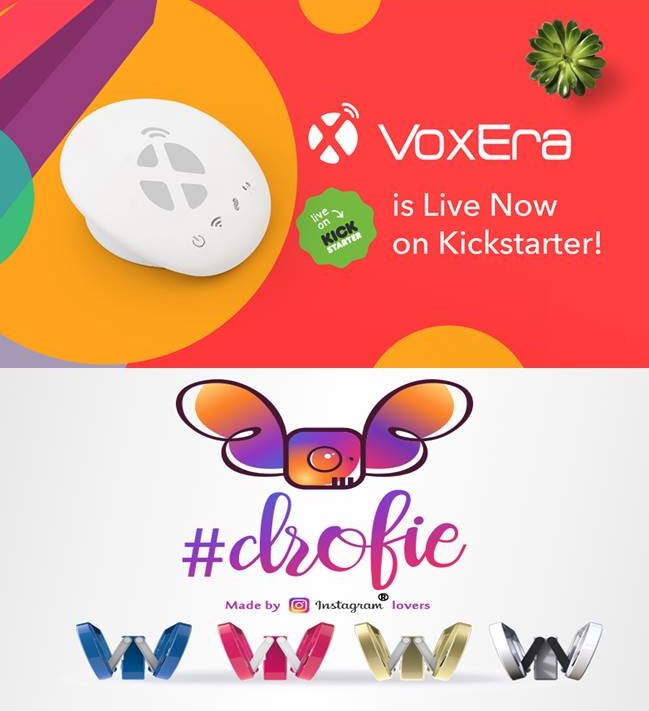 Two inspiring and innovative devices, made by Egyptian startups, are now live on Kickstarter and Indiegogo: Voxera and Drofie.
Voxera is the world's first solution for voice roaming. The device allows the users to use their SIM Card for making or receiving calls and SMSs while they are abroad with zero roaming fees. It works through putting the SIM Card into Voxera device and leaving it at home, connected to the internet, while travelling the world and connecting to Voxera app to call and text as if you're at your homeland. Vote for Voxera on Kickstarter here.
Drofie is the first autonomous pocket-size drone with auto-follow feature. Drofie, or "the flying selfie stick", has many innovative features such as: auto-follow mode to record every moment of your movement, obstacle avoidance, high resolution camera, and it is weighing only 140g. The Drofie is highly portable, conveniently fits inside the pocket.Vote for Drofie on Indiegogo here.
Voxera campaign on Kickstarter raised $34,198 until now, there are 37 days left. While Drofie campaign on Indiegogo raised $697 until now, there's still a month left. 
Submit Your News Now
Send Your Feedback