Trella secures USD 6 mn in venture debt backed by the US gov't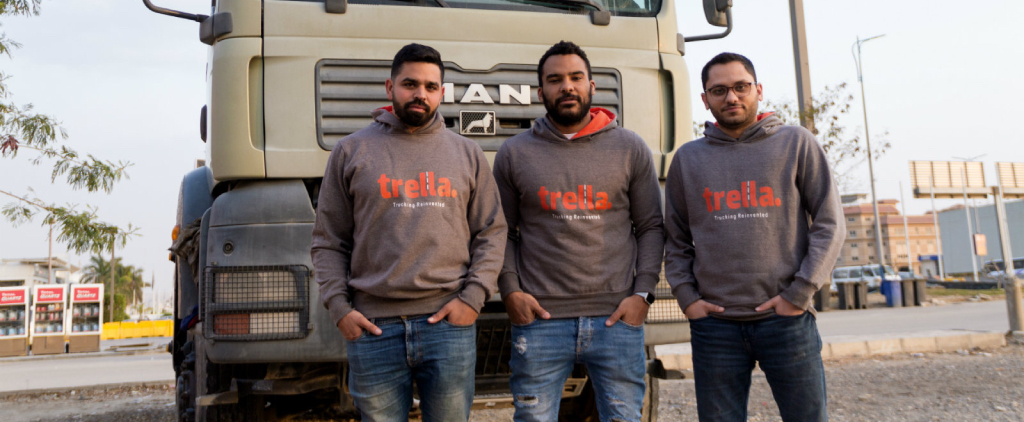 ALMA Sustainable Finance and DFC Announce Guaranty Facility in Pakistan and Egypt to Expand Digital Logistics in Region
The $4.2 million guaranty facility will allow ALMA to deploy $6 million in debt financing to support the operations of Trella, an innovative digital freight marketplace across the Middle-East North Africa (MENA) and South Asia Regions.
ALMA Sustainable Finance (ALMA) and U.S. International Development Finance Corporation (DFC) today announced the launch of a loan guarantee transaction in Pakistan and Egypt. The guarantee facility, valued at $4.2 million, will allow ALMA to deploy $6 million in debt financing to support the operations of Trella, an innovative digital freight marketplace in Pakistan and Egypt. 
ALMA's borrower Trella is the fastest-growing digital freight marketplace in Pakistan and the Middle East, having facilitated over two million tons of shipments in 2021. Trella's platform connects corporate shippers with trucking carriers across the region, driving efficiency in a highly fragmented logistics industry. ALMA and DFC's support towards Trella will drive several development impacts including an increased income for truckers who are micro, small, and medium enterprises (MSMEs), decreased GHG emissions in logistics due to better routing, and higher load utilization. The transaction also qualifies as a "2X Challenge" investment by advancing employment opportunities for women in the logistics industry in Pakistan and the Middle East, where women are traditionally underrepresented.
"DFC is excited to support ALMA to finance growing, innovative businesses in emerging markets, especially Pakistan and Egypt. DFC recognizes that innovation and technology will be the driver to modernize operations in sectors such as logistics. We are looking forward to the economic and environmental impacts of this transaction," said Jim Polan, Vice President of the Office of Development Credit at DFC. "Furthermore, this transaction is an example of DFC's work and operation in Pakistan, which DFC hopes to grow in the coming years." 
"With the signing of this facility, we hope to expand economic opportunities for small and medium enterprises, and sustainably improve the environmental impact of logistics operations in Pakistan," said Reed Aeschliman, Mission Director of USAID/Pakistan.
"We are very pleased to have the support of DFC to be able to extend more capital to high-growth digital businesses such as Trella," said Gautam Ivatury, managing partner at ALMA Sustainable Finance. "As debt lenders, we want to extend more financing in lower middle-income countries such as Pakistan and Egypt, and having the DFC guaranty facility allows us to reach more companies in these regions and have broader development impacts."
"Trella's operations will benefit greatly from the additional debt financing extended by ALMA with the support of the DFC guaranty," added Omar Hagrass, CEO of Trella. "In an industry like ours, we need new sources of capital to maintain our high-growth trajectory and reach the thousands of truckers across the region who need support to access more shipments, faster payments, and other integral services." 
ALMA's debt financing, backed by the DFC guaranty, will support the expansion of Trella's platform for MSME truckers in lower-middle-income countries Egypt and Pakistan, where MSMEs provide the bulk of employment but face operational challenges. The project will also benefit from technical assistance provided by both USAID/Pakistan and USAID/Egypt.
 
Submit Your News Now
Send Your Feedback