Only 2 Days left to apply for ITU Innovation Challenges 2020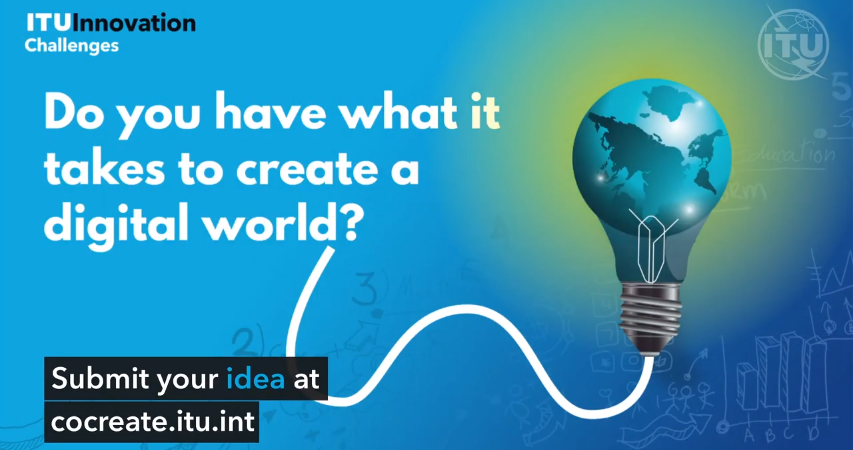 Covid-19 pandemic affects every life aspect globally. Global supply, production, consumption and delivery chains are disrupted. Traditional economies are struggling, as industries have not been digitalized and infrastructure is inadequate to cope with current stress levels. All of the previous is significantly affecting social conditions worldwide.
During all these global exceptional circumstances, The ITU announced holding 2020 edition of the ITU Innovation Challenge. It's a global open competition platform for innovators and ecosystem builders to present their ideas and projects, empowering them to transform their communities into thriving digital societies. 
The overall theme of this year's challenges is Rethinking the digital economy's value chains during the Covid-19 pandemic. Digital transformation is now vital more than ever to help Policy-makers and innovators worldwide build a digital economy and maintain their societies' economic stability.
Who can apply?
Innovators, entrepreneurs, small- and medium-sized enterprises, policy-makers, and ecosystem builders.
Three opportunities to win
1-Digital change-maker challenge: For innovators with ideas that create digital impact in their communities. 
2-Ecosystem best practice challenge: For ecosystem builders with good practices that nurture an enabling environment for innovators in their communities. 
3-Women in technology challenge: For individual women tech innovators and eligible startups with digital projects that create impact for women in their communities. 
Benefits
Winners will attend a four-day virtual Global Innovation Forum; where they will participate in capacity-building workshops and pitch their proposals to a global audience of experts and network with decision-makers.
Submission
Check the eligibility criteria and apply through before July 31, 2020:
Submit Your News Now
Send Your Feedback