Meet The Four Startups Who Nailed it in Start IT 18th Round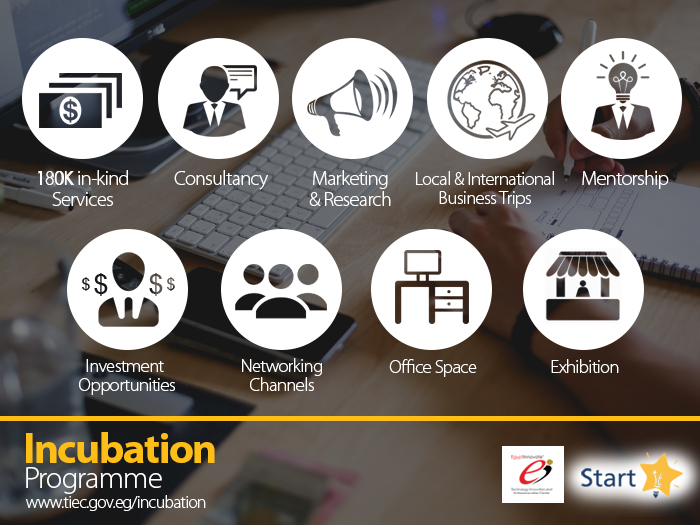 Technology Innovation and Entrepreneurship Center (TIEC) announces the winners in their 18th round of StartIT competition- Incubation program. This round's winners are Roshetta, Tefly, Fit & Shop and Sana3ly.
Roshetta is a mobile app assistant for doctors and pharmacists. It helps them to access the medical information they need to know about any available drug on the market. Since the app was released in 2017, Roshetta has over 100,000 professional medical users in Egypt using it actively (25% are active weekly). The startup's main goal is to help doctors diagnose and treat patients in the most effective way. Roshetta is available for free on Google Play. 
Tefly is healthcare app connecting mothers to pediatricians in real time for consultations through high definition voice calling.
Fit and Shop is virtual fitting room in the MENA Region; where customers will be able to try the clothes they want to buy online and see how they fit their bodies and shop with the confidence of never getting the wrong size again. 
Sana3ly is a mobile application that serves the industry, is a comprehensive solution to all the problems of buying spare parts and machinery for factories. Through which you can create orders for the needs of your factory from spare parts or machines, receive various quotations from suppliers within the application easily and even to reach the best bid at the lowest time and effort. It is a good opportunity for suppliers to get real sales opportunities in addition to increasing their customers.
Start IT is a business plan competition targeting innovative entrepreneurs with ICT-related prototypes/ proof of concept who are willing to turn their ideas into actual enterprises. Winners during the one year incubation period are offered a wide range of services, Office space, software and hardware tools, financial support up to 180k, business and mentoring from experts in the ICT sector along with different investment opportunities.

Submit Your News Now
Send Your Feedback