Elmenus.com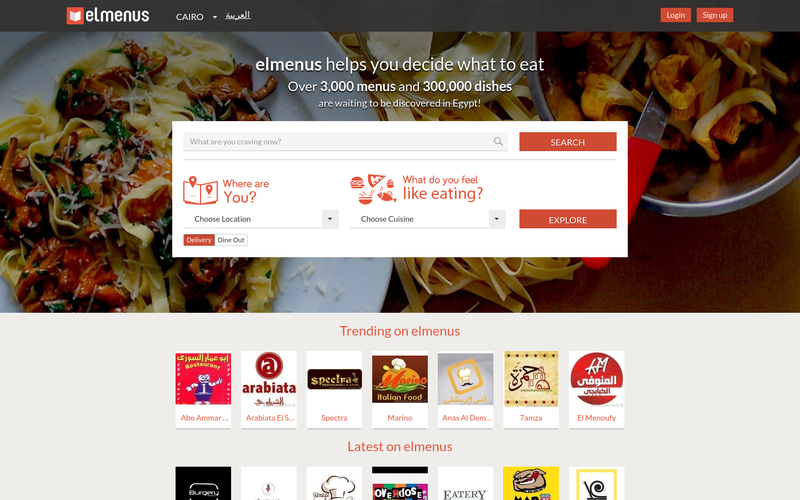 Elmenus, a website and a mobile application, that provides people with different food menus to choose from. Elmenus doesn't only allow its users to access different menus it also allows them to either talk about their experience in a specific restaurant, rate the food or adding a picture a dish they tried.
Amir Allam, Elmenus's founder, said his love for food, his struggle and sometimes disappointment to find good quality of food led him to start Elmenus.
What is the impact of Elmenus?
Elmenus started in June 2011, believing that the biggest obstacle between people and delighted of discovering new food is the lack of information. Also, Allam sees that the platform gave the opportunity to new and small restaurant to flourish.
Allam added that their mission is helping their users to make a decision by providing different options and exploring new choices.
Challenges
Allam said, "The biggest challenge that meets Elmenus is hiring good staff since a lot of youth choose to travel abroad". The second challenge that faced them is finding mentors who had successful  startups or experts to consult or get an advice from them concerning the steps that the company should make.
Achievements
Elmenus platform provides its users with more than 1,500 digitized restaurant menus with over 150,000 dishes to choose from.
Although Elmenus did not receive any funds, Allam considers their biggest achievement is reaching 1.5 million users monthly. Whereas only after three months of launching the service Elmenus platform reached 20,000 users.
Success Factors
Elmenus team consists of 10 people and Allam sees that their first success factor is taking good care of their users by easing the searching process and helping the user to make his own choice.
Allam also said that their second success factor as a startup is their stubbornness and persistence.
Say Something to young Students and Entrepreneurs
Allam concluded his words and said " You need to know what you are doing and why you are doing it, do you really want to do it or not...you need to study you idea well before deciding… it's not an easy thing to do, one is going to learn a lot from the experience."
Nominate Yourself
Send Your Feedback