GESR launches their 2015 Social Innovation Summit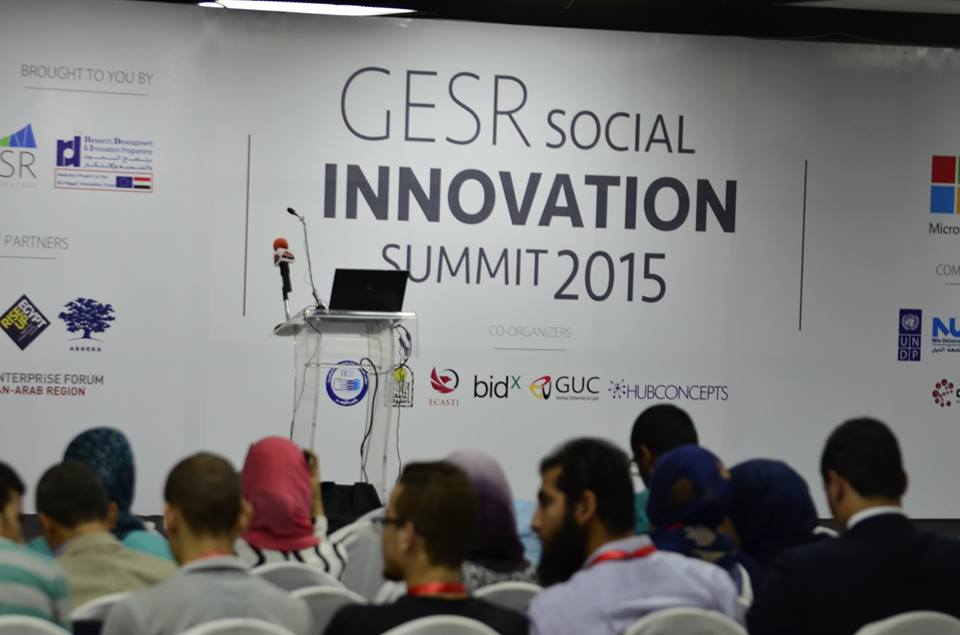 Under the theme of "Technology for Social Impact", GESR launched its social innovation summit for 2015 at the Greek Campus right at the center of Cairo. The summit aimed to create sustainable business ventures that tackle Egypt's societal challenges through turning them into profitable business opportunities.
GESR invited expertise from around the world and hosted an exhibition for different organizations working in the field of social innovation and entrepreneurship, aiming for better communication and collaboration within the social entrepreneurial ecosystem.
Organized by a tireless team, the two days summit were busy with tracks of lectures and workshops running in parallel. Between the panel discussion, the community platform and the experiential workshops, significant number of topics were tackled under the umbrella of the summit's theme. 
Submit Your News Now
Send Your Feedback