Changelabs Launches Its First Cycle In Egypt With 10 Social Impact Egyptian Ideas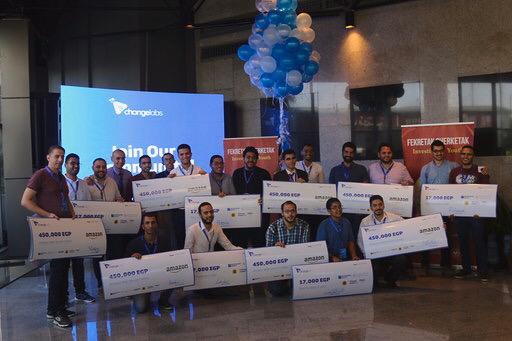 Changelabs, startup accelerator, kicked off its first cohort on Sunday. Ten Egyptian-based social impact startups have joined the Changelabs accelerator program in partnership with Fekretak Sherketak, Blom Bank Egypt, Amazon and the Entrepreneurship Academy by SANAD.   
The 6-week accelerator program is designed to shape ideas into viable businesses that bring change to the Egyptian ecosystem following the country's 2030 vision for sustainable development. During the program, the ten teams will benefit from unparalleled access to a network of global mentors, world-class experts, wide-reaching investors, entrepreneurs, partners, customers, and up to EGP 2.5 million in funding.
"We believe in unlocking potentials and Egypt is a mine of fresh ideas, passionate youth and opportunities for real impact that is the cornerstone of Changelabs mission in the region. Through our program the teams will have the opportunity to live and work with like-minded entrepreneurs," said Jamal Khayyat, Managing Partner at Changelabs.
The program launched with a kick-off event where 10 startups were announced to join the accelerator's first round in Egypt. The startups are, Youspital, Lender, OTO Courses, Nash2, Cyyann, Presto, Proteinea, VLaby (Virtual Labs Platform), Well.Fit.Go and أبو العُرّيف.
"The role of Fekretak Sherketak Center is not only limited to supporting entrepreneurs and startups, but also to provide a set of full services that support the growth of the ecosystem and encourage other incubators and accelerators to launch their programs and support Egyptian startups and entrepreneurs", said Islam Mohamed, a Manager at Entrepreneurship service center at Fekretak Sherketak.
Over the last 10 years, Changelabs has been turning ideas into startups, with programs in Boston, London, Beirut and Osaka, engaging millions of youth around the world and bringing them back into the conversation. It has also helped launch some of the most impactful companies in the world. Startup alumni include Aspire, Nanohealth, IMPCT, and Sunnymoney.
Submit Your News Now
Send Your Feedback