Egyptian Government Establishes "Egypt" Company For Entrepreneurship and Investment With a Capital of EGP 451 Million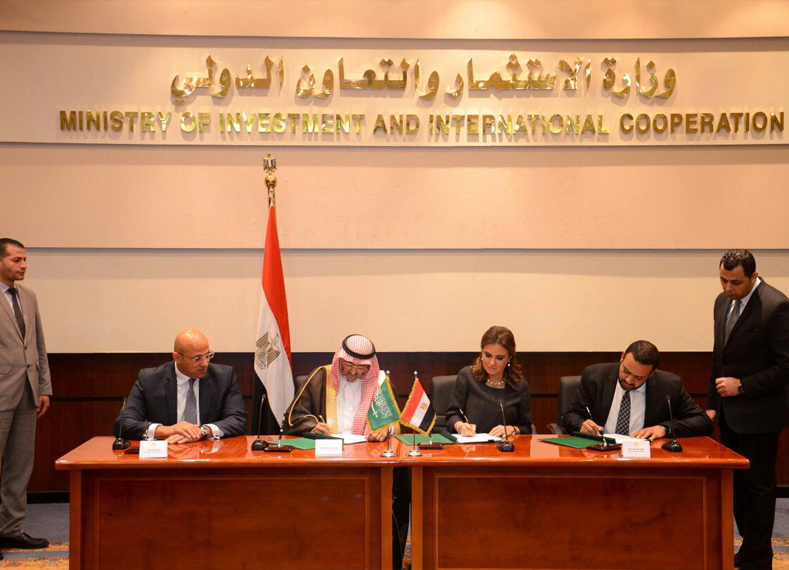 The Egyptian Minister of Investment and International Cooperation, Dr. Sahar Nasr, announced the signing of an agreement to establish "Egypt" company for entrepreneurship and investment with a capital of EGP 451 million.
The Company aims to make direct and indirect investments in startups, small firms, and emerging businesses, in addition to investing in business incubators, venture capital funds and companies to support the economic growth and development in Egypt.
The agreement was signed between the Egyptian minister of Investment and International Cooperation Sahar Nasr, the Egyptian Saudi Grant Committee represented by Shehab Marzban, Director of the Saudi Fund for Development Hassan Alattas; and CEO and managing director of NI Capital Ashraf Ghazaly.
Dr. Nasr stated that she was pleased to sign the agreement with SFD, noting that this reflected Egyptian Saudi strategic relations. She explained that the Saudi grant would be directed towards assisting small investors and startups and that there are equal opportunities for all senior and junior investors and the company will provide them with the required funds and technical support.
According to Dr. Marzban, Egypt Entrepreneurship and Investment Company will help overcome the financial gap faced by startups, through providing funds to contribute in the capitals of these companies, whether directly or indirectly through entrepreneurship incubators or venture capital funds, which would help boost the growth of these companies. 
Submit Your News Now
Send Your Feedback