You are here
Project Management Workshop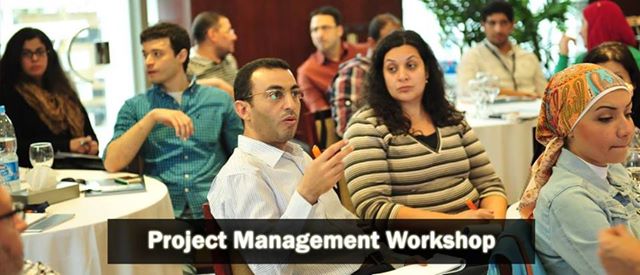 11
Sep 2017
To
12
Sep 2017
Event Organizer
Egyptian Council for Training and Development
City
Event Details
Project Management Workshop, hosted by the Egyptian Council, is a two-days event. Project management is the process of organizing the way that changes are implemented efficiently within an organization.
Many businesses achieve their goals by completing projects that contribute to their objectives. Often, projects have a finite length, involve a number of activities and people, and have deadlines and fixed budgets. Project managers plan and monitor these, and take corrective action when appropriate.
Audience
Professionals from various industries - such as: IT, construction, pharmaceutical, etc. -  who are interested to strengthen their Project management knowledge.
Objectives
It aims to educate the managers  many of things related to  how manager could manage a project to became a business, such as:
What is a project, also how to develop a project charter.

How to estimate project costs.

Project management methodology.

Project management overview, the planning phase, analysis phase, the design phase, implementation phase, evaluation phase.

Project management documentation.

Project management assessment.

Project management toolset.

Role of project manager.

Work breakdown structure (WBS).

Critical path analysis and network diagram.

Risk assessment and management strategies. 
Cost
1100 LE instead of 1400 LE until 1st of September 2017. Register here.
Website
https://www.facebook.com/events/1217721281641617/?acontext=%7B%22ref%22%3A%2244%22%2C%22unit_ref%22%3A%22related_events%22%2C%22action_history%22%3A%22%5B%7B%5C%22surface%5C%22%3A%5C%22dashboard%5C%22%2C%5C%22mechanism%5C%22%3A%5C%22event_discover_categor
Add To Your Calendar
Send Your Feedback
EgyptInnovate site is not responsible for the content of the comments

View Egypt Innovation Map