Search for an Investor in These 5 Cases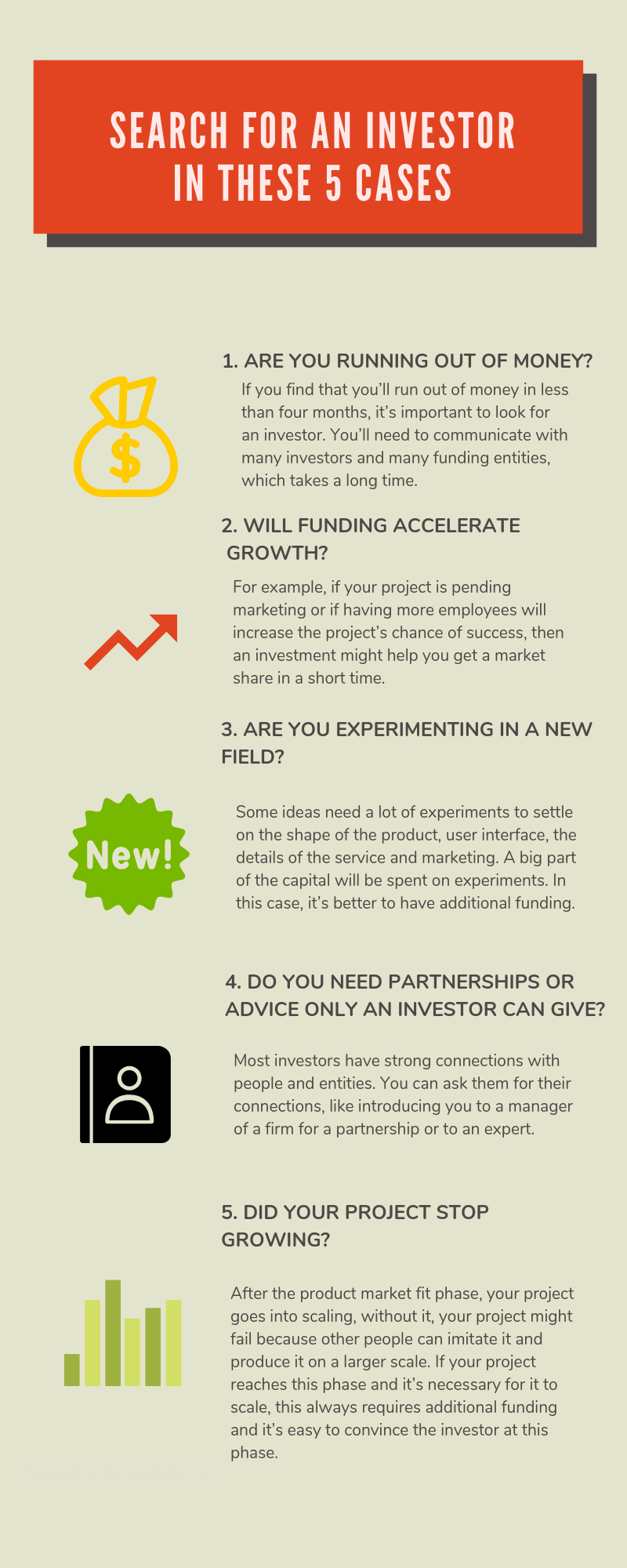 One of the most important decisions that entrepreneurs make is to look for an investment because investors keep a close eye to the performance of the startups where they invested and wait to see good results. Dealing with an investor can be extremely rewarding or very risky, this is why entrepreneurs are often hesitant to make this decision.
This infographic shows five cases where entrepreneurs should look for an investment, according to Mohamed Hossam Khedr, founder of Fatakat website and many other projects that were sold to investors.
This infographic was prepared by Noura Shibl.
Submit Your Article Now
Send Your Feedback
EgyptInnovate site is not responsible for the content of the comments

View Egypt Innovation Map