Newzoo: Introduction to the Metaverse Report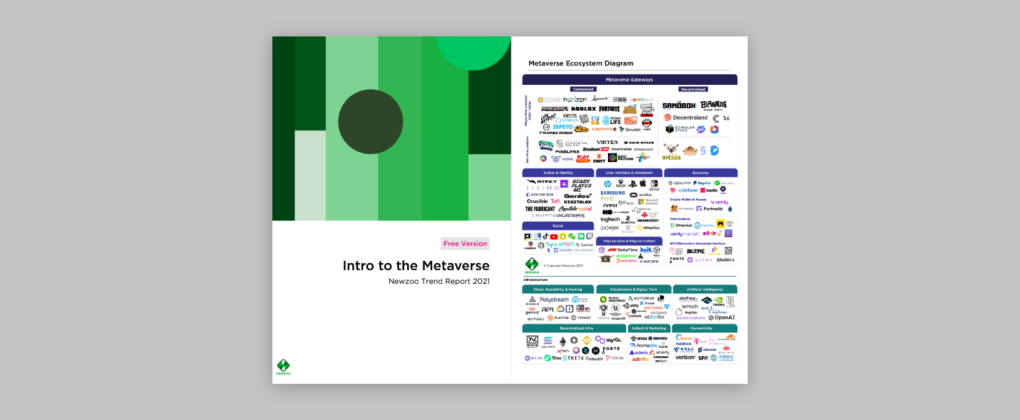 By now, it's hard not to have become aware of the metaverse. The combination of COVID-related stay-at-home orders, leading to more simulation of real-world activities, and the thought leadership of visionaries such as Tim Sweeney and Matthew Ball, has shined a spotlight on the metaverse.
We believe the metaverse is an integral part of gaming's future. Last month, we published our Intro to the Metaverse report exclusively for our Global Games Market Report subscribers. Today, we're excited to share the free version.
What Is the Metaverse?
In terms of gaming, we recognize the metaverse trend as the growing importance of virtual (game) worlds and digital persistence in unlocking creative spaces and identities for social experiences.
The metaverse has no authoritative definition, though several thought leaders have offered a framework, which we delve into in our free metaverse report. Still, most agree that we are collectively hurtling towards greater participation in interconnected simulated environments that are even more limitless than our real one.
Virtual concepts most famously depicted in science fiction classics Ready Player One and Snow Crash are becoming a reality. The coming of the metaverse is often referred to as the next evolution of the internet—or, Web 3.0.
Ultimately, metaverse development is likely to affect almost every industry in the future, stretching far beyond gaming. Here at Newzoo, we believe that the metaverse is one of the most powerful trends shaping the games industry in 2021 and beyond.
What's Included in Newzoo's Free Intro to the Metaverse Report
We narrow our focus on the more immediate metaverse opportunities and impacts specific to the gaming ecosystem, highlighting where the immediate value lies among the promising aspects of the collective concepts currently referred to as the metaverse.  
In addition:
We look at how the metaverse has evolved, and why it's important for games stakeholders to understand it.
We dive into NFTs and explain why decentralized infrastructure is a central part of the metaverse discussion.
We analyze barriers to the metaverse and review some of the open questions that exist today. 
And as always, we share a few actionable data points along the way.
Most excitingly, the free metaverse report features stakeholder spotlights, where we interview key metaverse stakeholders with different roles in bringing the metaverse to life. Interviewees include Crucible, Forte, Hadean, Manticore, Mythical Games, NVIDIA, PIXELYNX, and The Sandbox.
Interviews with Metaverse Insiders, Innovators, and Thought Leaders
Get deeper interviews and insights in the free metaverse report.
Submit Your Article Now
Send Your Feedback
EgyptInnovate site is not responsible for the content of the comments

View Egypt Innovation Map