Learn about Sciences and Engineering from These 21 Youtube Channels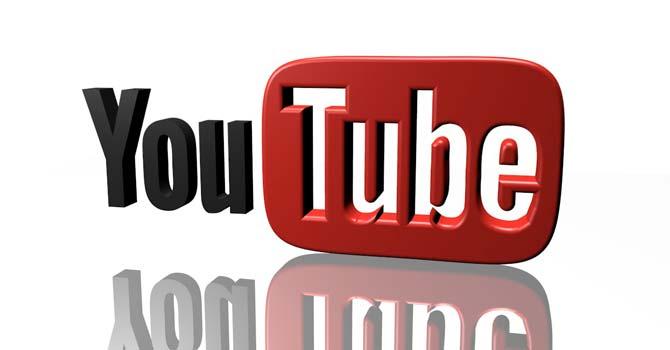 With many educational resources on the Internet, university education is no longer the only way anyone can get information. By accessing YouTube, you find a huge amount of knowledge and courses, and the simplification of science from all over the world and from the best universities.
Science simplification of the general public has been taking an upward trend for some time, with the increasing sophistication of science and the interest of many websites in providing rich scientific content. That is why I will present to you here quickly the most important channels in my opinion, which offers you rich scientific material in a simplified way in Arabic:
1.   Da7ee7
In this show, Ahmed El Ghandour, explains many concepts based on research such as the basic definition of startups, explanation of Egypt's economy crisis, explanation of scientific issues and other topics in a humorous way. All episodes contain links of sources that were used for research, and the show does not only offer answers, but it asks questions to spark your curiosity as well.
2.   Espitalia
Eman El-Imam, Doctor and presenter of this show, explains medical topics and tells interesting stories about medicine, such as, how long you can live without sleep, the definition of death, and the biological clock.
3. Egychology
A mix of philosophy, history, and psychology, the topics include the theory of relativity, and the scientific possibility of time travel.
This project aims to become a visual library of modern physics in Arabic using new and old references. The videos include simplified physics equation for everyone to understand.
This is the YouTube channel of the Arabic version of Nature, a British Multidisciplinary scientific journal. The videos include research and interviews done by authors of the journal translated to Arabic.
6. Nmkosour
This channel posts a new piece of information every day, including political stories, and what our food is made of,  
Dr. Nidhal Guessoum presents a weekly show that aims to enrich the scientific culture in the Arab world, explain new trends in science and technology and correct ideas.
This channel contains all the sources a civil engineer needs in Arabic, such as using Excel for civil engineers and explanation of different software programs.
As for channels that simplify science in English, the most famous of which are:
This channel explains things from an engineering point of view and covers a large segment of tracks. The topics include optimizing website speed, news about Elon Musk, and space exploration.
2. CrashCourse
Tons of awesome courses in one channel. It includes courses in physics, philosophy, games, economics, astronomy, anatomy & physiology, world history, biology, literature, ecology, and chemistry.
3. Lignum
In this channel, a Croation civil engineer documents all of his cool projects, which all revolve around wood. Videos range from small to big projects that can be done over a month, they include a wooden bike, a wooden fruit ball, and a wooden chair.
This channel presents the work and results of a craftsman in various projects of wooden works including wooden walls, sculptures, and wooden beds.
5. How Its Made
Television series that documents how various everyday products are made, such as raw pet foods, steel bicycles, and parquet floors.
This channel aims to inspire and provide fun to viewers by making videos in their workshop of how structures are made, such as barbecue tables, a homemade tank, and a desk lamp. By making furniture, engines, toys, vehicles with passion using their imagination, they are trying to give their own ideas and solutions to solve any mechanical problems in the field of structure.
7. Ian Atkinson
This channel teaches viewers how to make Leather Works by presenting traditional works and the steps for it. The presenter also displays his work and products in this channel.
In this channel, Dominic Walliman explains scientific topics such as calculus, quantum supremacy, and makes maps of biology, chemistry and mathematics to children. Walliman loves science and loves finding ways of explaining it to others because learning something new is the best.
This channel is by a small team that wants to make science look beautiful by presenting monthly animated videos on their channel, "explaining the universe and our existence one video at a time," according to one of their videos. Their topics include black holes, addiction, and human origins.
10. SciShow
"We here at SciShow hate not knowing things," says the team of SciShow. This show explores the unexpected. Their topics include things we don't know about the ocean, worst computer viruses, and what anesthesia does to your brain.
11. Big Think
Big Think is the leading source of expert-driven, actionable, educational content -- with thousands of videos, featuring experts ranging from Bill Clinton to Bill Nye, they help the viewers get smarter, faster. Big Think aims to help viewers explore the big ideas and core skills that define knowledge in the 21st century, so you can apply them to the questions and challenges in your own life.
12. RealLifeLore 
Answers to questions that you have never asked. Mostly over topics like history, geography, economics, and science. The world is an exciting place and there is so much to know.
13. Real Engineering
This channel answers critical questions such as possible scientific solutions to climate change, the physics of racing games, and how humans computerized hearts (explanation of cyborg hearts). The videos contain the voice of a narrator that tells stories over interesting footage, overall simplifying scientific answers and making it fun to watch.
Submit Your Article Now
Send Your Feedback
EgyptInnovate site is not responsible for the content of the comments

View Egypt Innovation Map