6 Events You Shouldn't Miss This Month

Wondering what to attend or follow the upcoming weeks? Follow this list and mark your calendar to learn, network and exchange knowledge.
1) ALTSHIFT 2019: Regeneration is the Key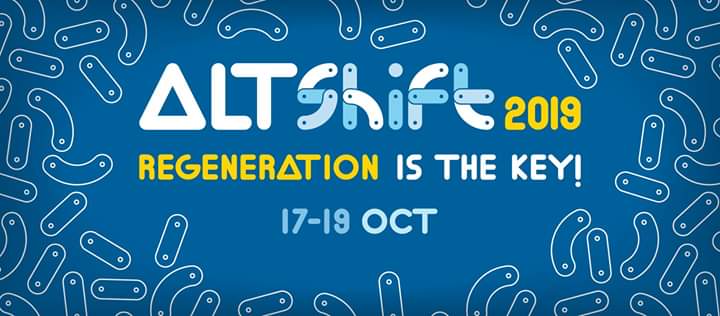 AltShift festival, the first event of its kind event in the MENA region with a zero-waste policy, is here for the second time. The three-day cross-disciplinary event aims to create a "safe place free of egos and organizational weights" for change-makers to connect, ask new questions, learn, experiment, and work together on the complex challenges of our time.
ALTSHIFT attendees will enjoy 3 consecutive days of talks, workshops, networking opportunities, along with an incredible music festival. The event will take place from 17th to 19th of October. To know more details, click here.
2) Venture Capital 101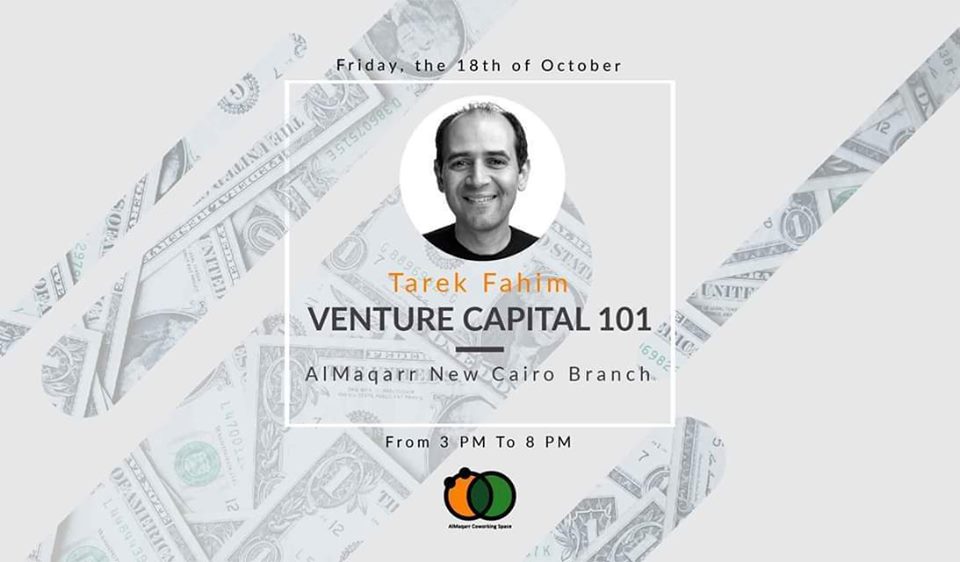 Have you ever heard or are you aware of the term venture capital, if no then join a free of charge workshop by Tarek Fahim, the founder and managing partner of Endure Capital, get to know about the whole process of venture capital. Book your place here and make sure that your reservation is confirmed. To know more about the workshop click here
The event will take place on the 18th of October at AlMaqarr Coworking Space New Cairo premises.
3) Hivos Green Hackathon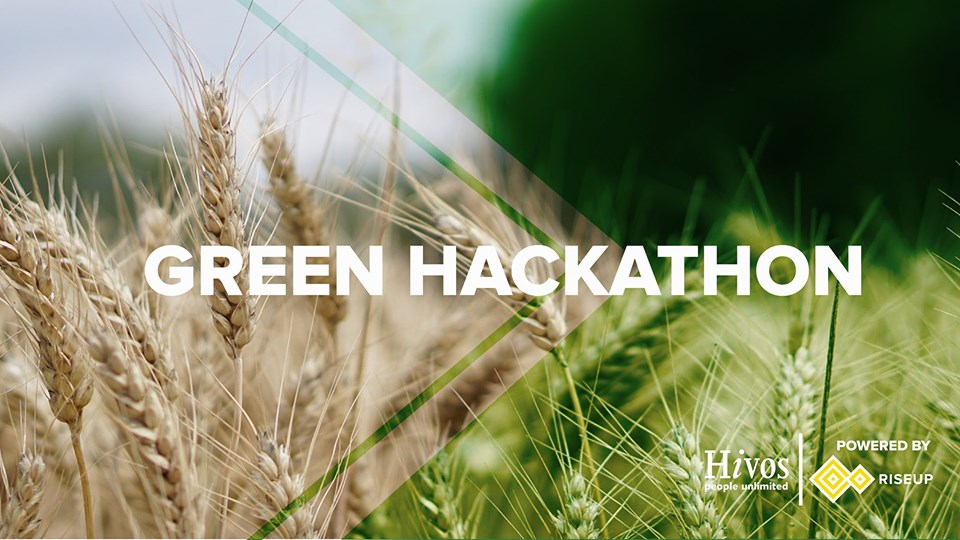 #GreenHackathon is calling for all environment and sustainability enthusiasts who want to impact the world and reshape the future of Industrial Ecology, Alternative Energies, and Agribusiness.
The two phase hackathon will take place in Cairo, Alexandria, Assuit, as well as Online before converging to the Final Hackathon in Cairo. Phase 1 - from 24th to 26th of October- will focus on ideation, while phase 2 - from 1-2 November - will focus on creating rapid prototyping. 
Phase one will take place in all 3 cities, Cairo will Industrial Ecology, Alexandria will focus on Alternative Energies and Assuit will focus on Agri-Business know more about each topic here.
Natives of the other governorates can participate in any of the three cities. As for the Online Hackathon, only 100 participants working on any of the three topics can join. 
As for phase 2, it will take place in Cairo where winners travel to Cairo for the final stage - transportation will be covered- Participants will pitch their projects and the top 3 winners will win 100,000 LE each. Teams must be 16 or above and each group must consist of 3 - 5 members know more about the eligibility criteria and other related info. click here.
4) FinTech Abu Dhabi

MENA's leading FinTech event - FinTech Abu Dhabi- is now back in it's 3rd edition as it will be held at the Abu Dhabi National Exhibition Centre this October from the 21st to the 23rd. Under the Patronage of His Highness Sheikh Hazza bin Zayed Al Nahyan, Vice Chairman of the Abu Dhabi Executive Council, FinTech Abu Dhabi will gather 5,000 influencers and innovators who are pioneering the new wave of innovation across financial services.
In this edition, FinTech Abu Dhabi will explore the next frontier of financial technology and innovation, new global challenge format, a FinTech World Tour, the inaugural FinTech Abu Dhabi Awards and a showcase of the world's most promising FinTech startups and scaleups. Know more about the agenda and speakers here and buy your tickets here.
5) Tripoli Startup Forum 2019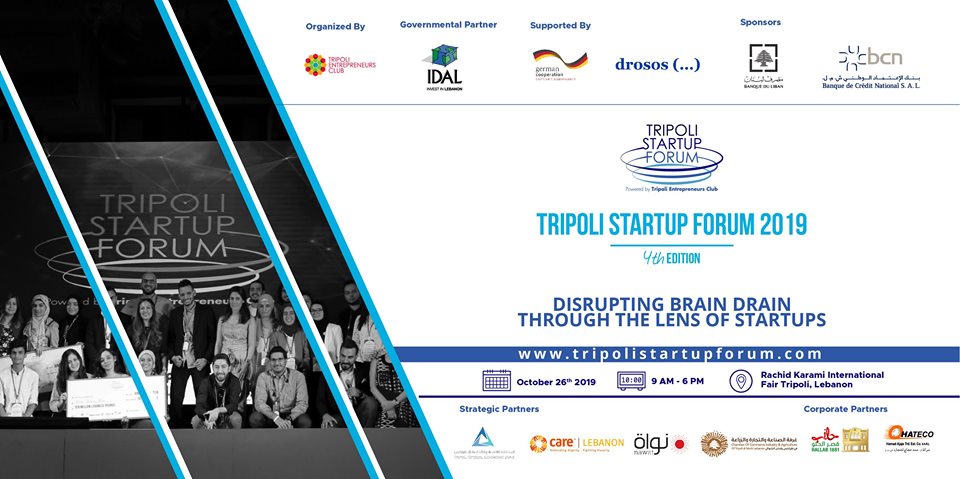 Tripoli Startup Forum is the 4th annual exhibition for North Lebanon Startups and the entrepreneurship ecosystem institutions is back this year under the theme Disrupting Brain Drain Through The Lens of Startups'. This year's forum aims to focus on the entrepreneurial scene in Lebanon and on top of that highlights the startups' potential through networking and knowledge sharing. The event will take place from October 21st until October 23rd; know more about Tripoli Startup and to grab your ticket here.
6) Angels' Oasis 2019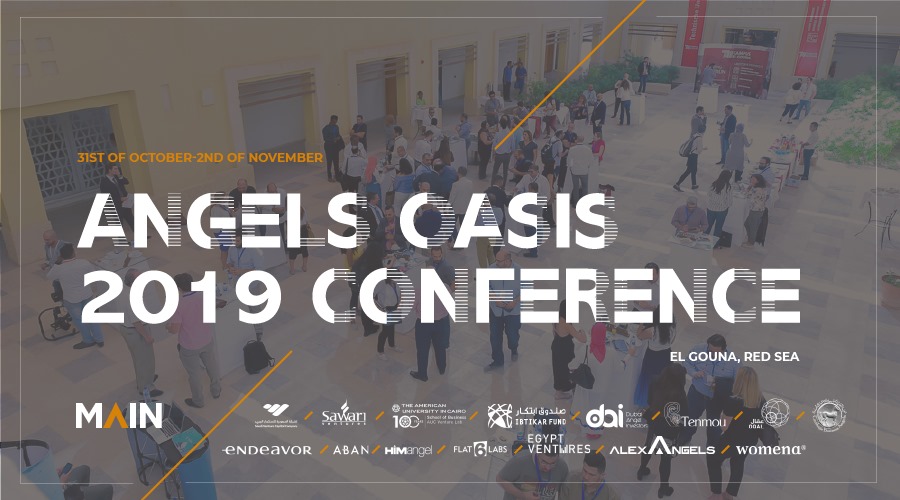 The Middle East Angel Investment Network (MAIN) is back in its 2nd edition organizing  Angels' Oasis 2019 Conference. The event will gather a large number of Business Angel Networks, Groups and Funds as well as individual Angel Investors from across the Middle East and North Africa. 
The two-day training & networking conference will include high-level panel discussions and break-out sessions with local, regional and international speakers and offer the unique opportunity to jointly discuss hot topics and issues relevant to angel investors in the region. Know more about Angel Oasis 2019 Conference and grab your ticket through their website here.
The first key to success is knowledge exchange so grab this chance and explore these upcoming events then choose the most interesting topic for you. Also, stay tuned for the upcoming opportunities.
Submit Your Article Now
Send Your Feedback
EgyptInnovate site is not responsible for the content of the comments

View Egypt Innovation Map