You are here
Autonomous Driving: Are we there Yet?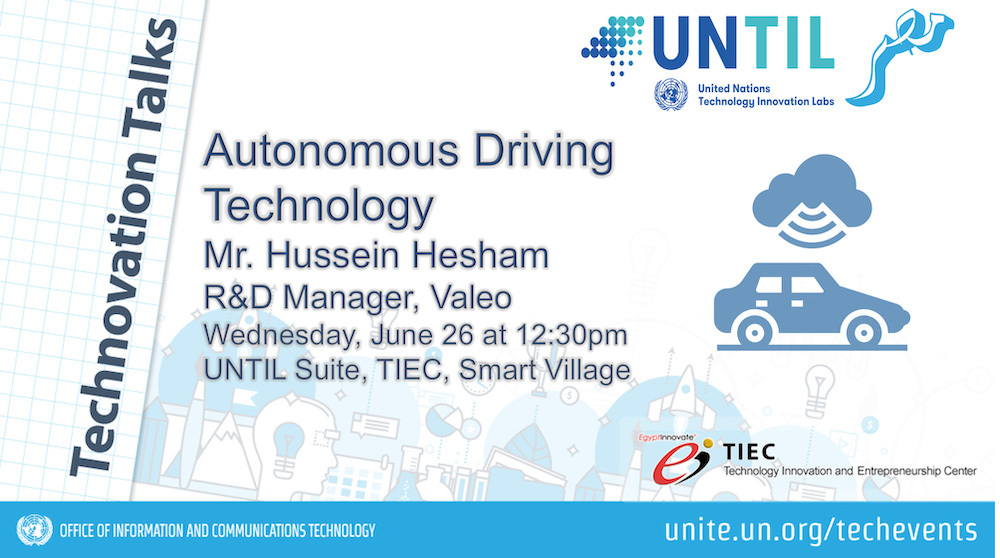 Event Type
Pitching / mentoring / investment days
Detailed Address
TIEC Smart-Village, building (B5)
City
Event Details
In this talk, Hussien Hesham, Development Manager at Valeo, will discuss the future of autonomous driving and other technological advancements in the automotive industry. This talk is organized by The United Nations Technology Innovation Lab (UNTIL Lab) Egypt, in cooperation with the The Technology Innovation and Entrepreneurship Center (TIEC) as a part of the TechNovation Talks & Workshops which feature specialists from academia, private and public sector who explain cutting-edge technologies and their possible uses in education, health, industry, agriculture, and other sustainable development sectors. To know more information, click here, and to register, click here.
Website
https://unite.un.org/techevents/UNTIL_Egypt_Autonomous_Driving
Add To Your Calendar
Send Your Feedback
EgyptInnovate site is not responsible for the content of the comments

View Egypt Innovation Map