#Uber7antoor: 12 entrepreneurs started pitching by the seaside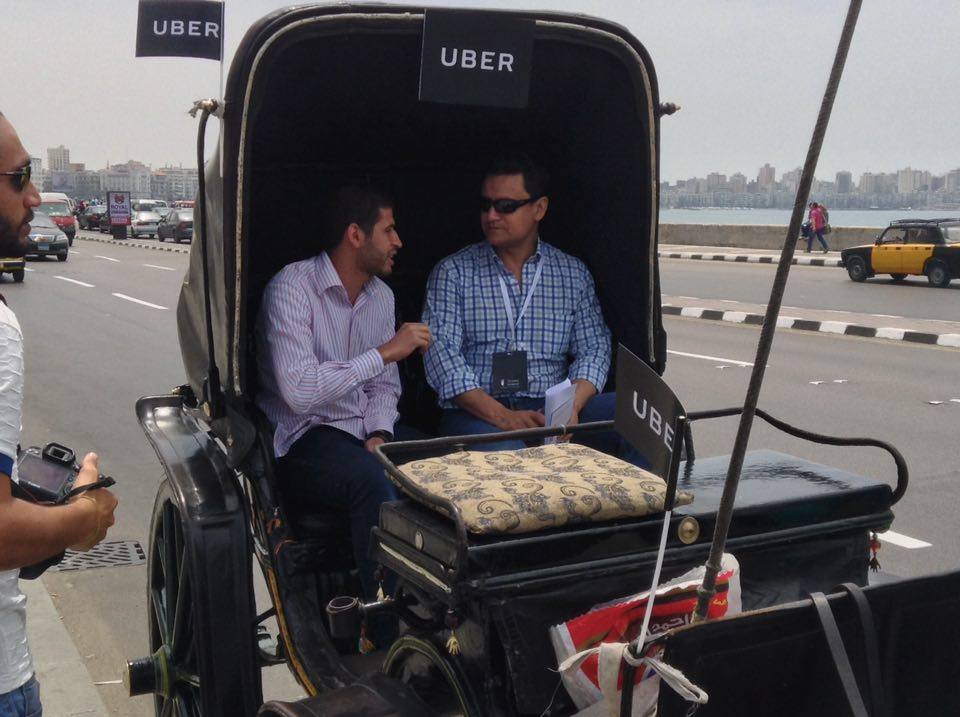 Uber teamed up with Techne Summit to bring entrepreneurs and investors to the Alexandrian Corniche in #Uber7antoor. The first ride took place 30 minutes ago and pitching will continue until 3pm.
Ayah, founder of AbraCadabra, took a 7antoor ride with Serial entrepreneur, and early stage investor, Moaffak Ahmed. She pitched her Alexandria-based fablab and makerspace. "This is my first time to pitch that way, Mr. Moaffak was very supportive, though we didn't close a deal but the best part was getting feedback for my idea. Also, we agreed to have a meeting soon.",she said. "The pitch is only 10 minutes, make sure to focus on the problem and the revenue stream and make the best of the opportunity," Ayah added.
On the other hand, Moaffak told EgyptInnovate that the pitch duration is quite short, that's why he is expecting to listen to two things from entrepreneurs, the pain, and the money. "Is there a pain in his/her society that people are willing to pay money to get rid of? And how will his/her startup make money?", he explained. 
#Uber7antoor will take 12 promising startups to pitch their ideas by the seaside, let's wish them luck and see who was able to convince the investors.
Submit Your News Now
Send Your Feedback