Harmonica Founder excited for Development Following Acquisition by Match Group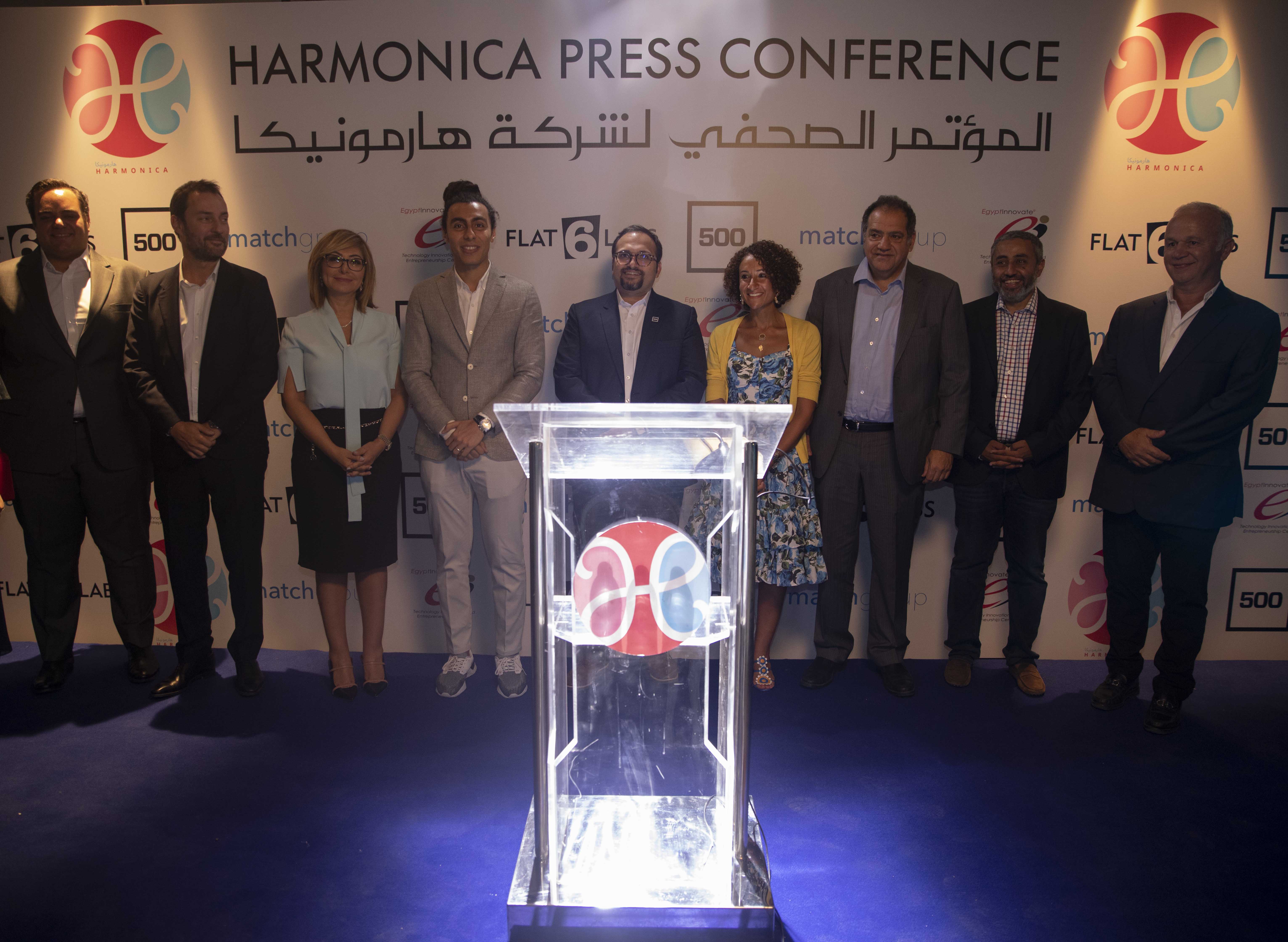 Harmonica; the Egyptian matchmaking App, held a press conference on the 4th of September, announcing their acquisition by Match Group, the leading international corporation in internet applications. Through this announcement, Harmonica will comprise Match Group's first official office in the Middle East.
The speakers at the press conference were: Alexandre Lubot, Match Group CEO of EMEA and APAC, Ahmed Al Alfy, Sawari Ventures CEO, prominent TV Anchor, Lamis El Hadidy, and, Sameh Saleh, Founder of Harmonica App.
Sameh Saleh, CEO of Harmonica said, "In just a few short years, we've built a product that has been adopted by Egyptians looking for serious relationships, and proven that we can help people with the most important aspect of their lives. Our goal is to help people throughout the Middle East, and beyond, find love. And we're very excited to continue innovating the product, improving the matches, and using technology to help single people make truly meaningful connections.
Alexandre Lubot, CEO in EMEA and APAC at Match Group said, "Egypt is one of the most influential countries in the Middle East and Asia, and we will be putting real capital and resources to further scale Harmonica across the region, and leverage the local Egyptian team's expertise to deliver on their promise to help users find serious relationships.
Harmonica was designed to consider the safety of women who would be using the application as a priority. Women have the option to hide their photos until they approve that another user would view them. There is also a section in Harmonica for notes and remarks that enables women are able to rate the quality of their interaction with men through the application which affects how those men are prioritized in the algorithm.
"From day one we've had a great deal of trust in Harmonica's talented team, and their truly innovative marriage matchmaking application; and now, we're thrilled that Match Group is sharing the same confidence in moving ahead with this remarkable majority investment deal," said Ramez El-Serafy, Flat6Labs CEO. "This deal not only marks the first major Flat6Labs exit in less than two years, but also marks Match Group's first entry in the MENA and the South-East Asian markets; and we're proud that they're actualizing this move with one of our very own startups," added El-Serafy.
Hasan Haider, Managing Partner, MENA at 500 Startups said: "We are very happy for the team behind Harmonica, this is a reflection of the hard work and dedication they have put into building such a unique company. We are pleased to have played a role in funding Harmonica from an early stage, as well as putting the team through our San Francisco based global accelerator program, where they received intensive mentorship and growth advice that significantly helped their business to scale to the next level."
It is worth mentioning Harmonica's participation in Flat6Labs and 500 startups cycle, as they were the first to invest in Harmonica.
Submit Your News Now
Send Your Feedback