Abu Erdan; The Farmer's Electronic Best Friend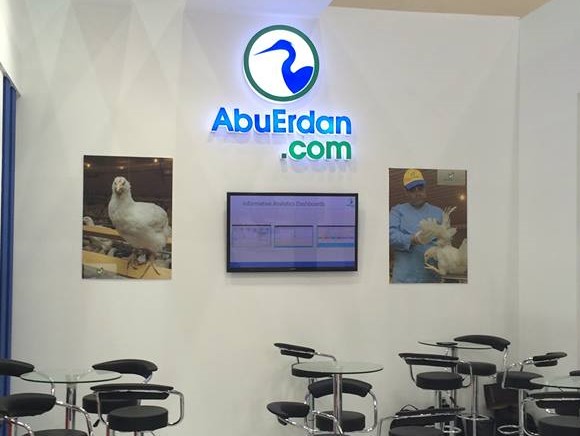 Abu Erdan is the first cloud-based service managing the poultry value chain. It enables different stake holders of poultry business to monitor their operations, spot issues and report them to take preventive actions, benefit from best practices, compare performance to breed standards, support their team with daily management checklists, and monitor progress.
"Abu Erdan, which is water egret, is known to be the farmer's best friend. Our startup Abu Erdan is also the farmer's electronic best friend," Islam Khalil, founder of Abu Erdan, said.
The company started as a primary agriculture service, and then they pivoted to poultry – which is a subsector of the agriculture. Abu Erdan now caters to all different parts of the poultry value chain, which ends at the slaughterhouse and table eggs. Abu Erdan also analyzes data and displays it and compares all key performance indicators (KPIs) with the standards used in the corresponding farms.
"We started to include deep learning and machine learning to empower people working in the field. For example, we track the first 14 days in the chicken's life to know its performance, and then a deep-learning neural network forecasts the chicken performance for the rest of the cycle based on previous learned experience" Islam said.
Challenges
"Of course we've faced many challenges, including the challenges any startup would face in Egypt," Islam declared.
Abu Erdan faced a big challenge when it first started as a primary agriculture service; there was a lack of well-defined standards in the primary agriculture field, compared to the poultry standards, which made them decide to specialize in the poultry.
According to Islam, the other challenges that Abu Erdan faced were mainly technical challenges, like the reliability on the internet connectivity in Egypt. This is considered a big challenge for any cloud-based service dealing with international customers.
"And of course the currency devaluation represents a challenge for us as a big chunk of our cost is in dollars. And also the credit cards' restrictions is affecting us somehow as we are now not able to buy the services we need," Islam explained.
Funds and Achievements
Abu Erdan is a self-funded company. But, if they came across a good business partner that meets their standards, they might give it a look. "It actually started as a project in a software company, and then it was turned into another separate company," Islam said.
According to Islam, Abu Erdan's team – which consists of 15 members – had put a lot of effort on working on the software.
"What we consider a real achievement is the feedback of the international players in the industry. For example, the leading and the biggest company in the industry was really impressed by our product," Islam said.
Also, Abu Erdan was one of the 29 startups nominated to participate in the 36th Gitex Technology Week, and it was among the 8 Egyptian startups that actually had the opportunity to showcase their innovative services and concepts at Gitex in Dubai. Abu Erdan is also planning to expand its service globally; they already started rolling out in the US, South Africa, Zambia, Zimbabwe, and other countries.
"It was a very good experience for us for networking and exposure. We met different people from the ecosystem and met different potential customers," Islam said about Abu Erdan's experience at Gitex. Throughout this year, Abu Erdan managed to participate in almost every event related to poultry and technology, locally and globally.
Advice for young students and aspiring entrepreneurs
Finally, Islam Khalil advised young people and aspiring entrepreneurs saying, "Do what you're passionate about. Don't just do what's available; you have to be passionate about what you're doing."
"Don't be afraid and don't hesitate to ask for help, there are actually a lot of people who will be willing to help you out without anything in return. And, go to the market as soon as you can and don't waste your time on your product without facing the market". And he ended his advice saying: "The sooner you're in the market, the better you'll be." 
Nominate Yourself
Send Your Feedback