7aweshly: Save Money Without A Bank Account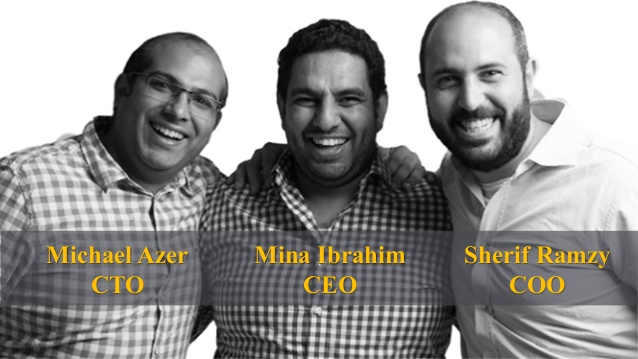 Saving money is a goal desired by many people who want to achieve financial security to have money during a financial crisis or to buy an expensive service or a product. The lack of clear goals in addition to not having the required amount to deposit in a bank account can turn saving money into a difficult task.
7aweshly app addresses this need by allowing users to deposit their money through debit or credit cards or through Fawry service, and save it to reach clear goals. The startup targets people who don't have bank accounts.
EgyptInnovate interviewed Micheal Azer, co-founder 7aweshly, during Flat6Labs accelerator program's Demo Day where 10 startups graduated its 10th cycle and showcased their ideas. Earlier last month, 7aweshly won EGP 200,000 in TV show Hona El Shabab's episode on Fintech.
Impact
"We had a large number of downloads following Hona El Shabab's Fintech episode. Five hundred people downloaded the app...users who deposited money are very happy," Azer told EgyptInnovate.
Azer added that after 7aweshly's name gained some fame, CIB communicated with 7aweshly's team to collaborate on a pilot project for nearly 1000 school students to encourage and direct them to save money through 7aweshly.
Challenges
"Our field, FinTech, is a bit tricky. There are many regulations that rule us and were very challenging to us. But thank god we reached an agreement with the central bank on Monday and we've been working with it ever since" Azer explained.
Funding and Achievements
Founders are providing for 7aweshly with their own money, but they got an investment worth EGP 500,000 from Flat6Labs and Flat6Labs got 10% equity in return, Azer explained.
Advice for Aspiring Entrepreneurs
"Someone told us, keep swimming, this is how we work. For example, we're working on a service that we didn't know whether we can implement it or not, or if the law will allow us to take the money and give it back to the people with interest because we're not a bank. The idea and the law did not exist but we stood against all of this and said we'll try and work hard until we make it," Azer said.
Azer also clarified that persistence is essential for entrepreneurs to face challenges, no matter "how hard circumstances are," and they should be "fighters" and believe that they'll make it no matter what.
Photo Credit: Flat6Labs
Nominate Yourself
Send Your Feedback