Monetizing Innovation: If Your Business Doesn't Work It's Your Idea Not The Customers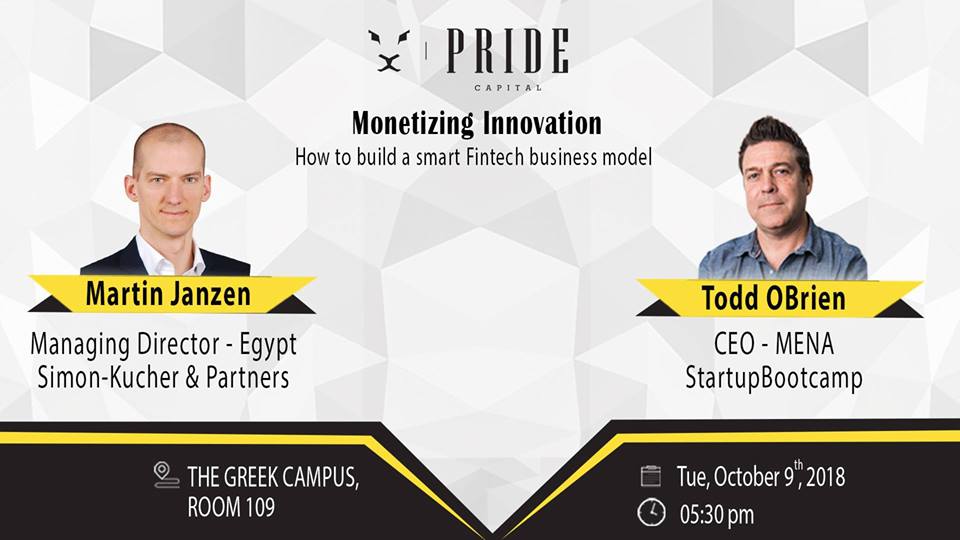 Pride Capital held a Fintech talk about monetizing innovation on October 9 at the Greek Campus. Todd O'Brien, CEO of MENA Startup Bootcamp and Martin Janzen, Managing Director of Simon-Kucher & Partners Egypt were the speakers at this event. The talk revolved on how to build a FinTech smart business model in the digital age and ended with a Q and A session with the attendees.
The speakers talked about the different approaches startups could take in order to monetize their innovative products or services.
In the talk, O'Brien stated that the number one reason that makes companies fail is that their products do not fit the market. He also announced during the event that Startup Bootcamp will launch its operations in Egypt soon. Janzen said that monetizing from data or information is hard it has to be done indirectly through a pricing strategy.
Submit Your News Now
Send Your Feedback