TIEC Opens Its New Round of Its Entrepreneurship Accelerator Program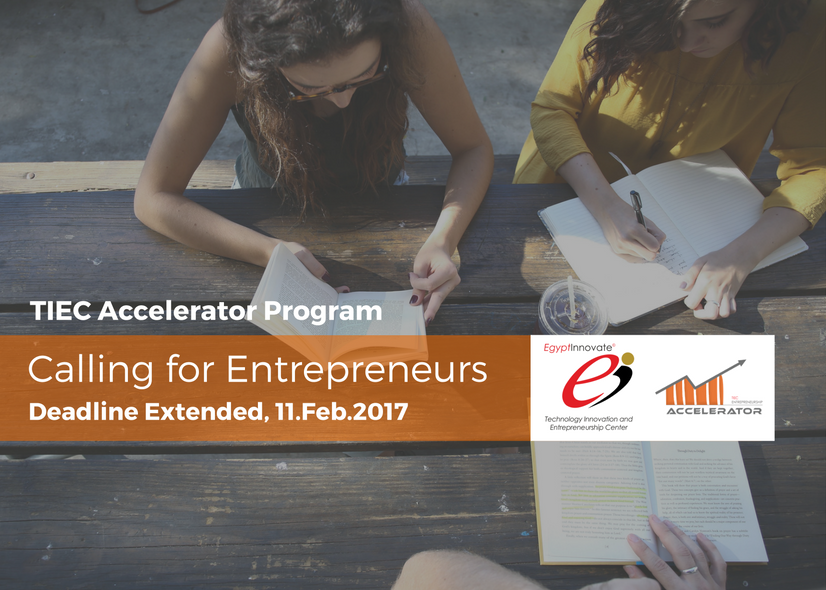 TIEC - Technology Innovation and Entrepreneurship Center - announced the opening of the registration for the new round of the Entrepreneurship Accelerator program, which will consist of 12 weeks of coaching workshops - from February to May 2017. Registration deadline extended to 11 Feb. 
TIEC Entrepreneurship Accelerator (TEA) is a system of events designed to promote entrepreneurship among the ICT community. The Accelerator has been developed to empower entrepreneurs with the tools they need to grow their business and provide them with the skills to make them better entrepreneurs and leaders.
In this round, participants will learn to identify their customer segment and create an efficient Business Model Canvas. They will be introduced to some of the most efficient Industry Analysis and Marketing Strategies, learn the concept of Lean start-up operation, build a financial model, and pitch their start-up idea.
So, if you have an ICT technology-enabled service or product - preferably a functioning prototype or are in the process of developing one – Don't miss the chance and register in the next TEA round here. 
Submit Your News Now
Send Your Feedback