INJAZ Egypt Opens Applications For The Third Edition of "Meet Silicon Valley"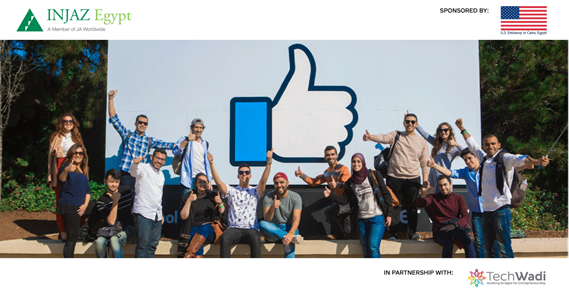 For the third year in a row, INJAZ Egypt opens applications for "Meet Silicon Valley" which is an exciting opportunity for 8 Egyptian entrepreneurs to join a 2-week intensive acceleration program in California's Silicon Valley. The program is in partnership with TechWadi and is sponsored by the US Embassy in Cairo. All expenses, including a roundtrip flight from Egypt to Silicon Valley, transportation, accommodation, meals, and program fees are covered.
The "Meet Silicon Valley" program takes high impact Egyptian entrepreneurs on a tour of the Silicon Valley entrepreneurship ecosystem. These entrepreneurs will be provided with great opportunities for networking, mentorship as well as global exposure for their startups.  The program takes place from 25 February to 8 March.
A tailored program offered by TechWadi will give participants firsthand access to the ecosystem, engagement with a network of tech executives, investors, entrepreneurs, and ecosystem supporters. There will also be visits to accelerators, co-working spaces and leading tech companies such as Google, Facebook, Apple.
For more information on eligibility click here. Apply here before October 27 midnight. Shortlisted candidates will be contacted during the first week of November for interviews.
Submit Your News Now
Send Your Feedback