Register now to attend The ITU Global Innovation Forum 2021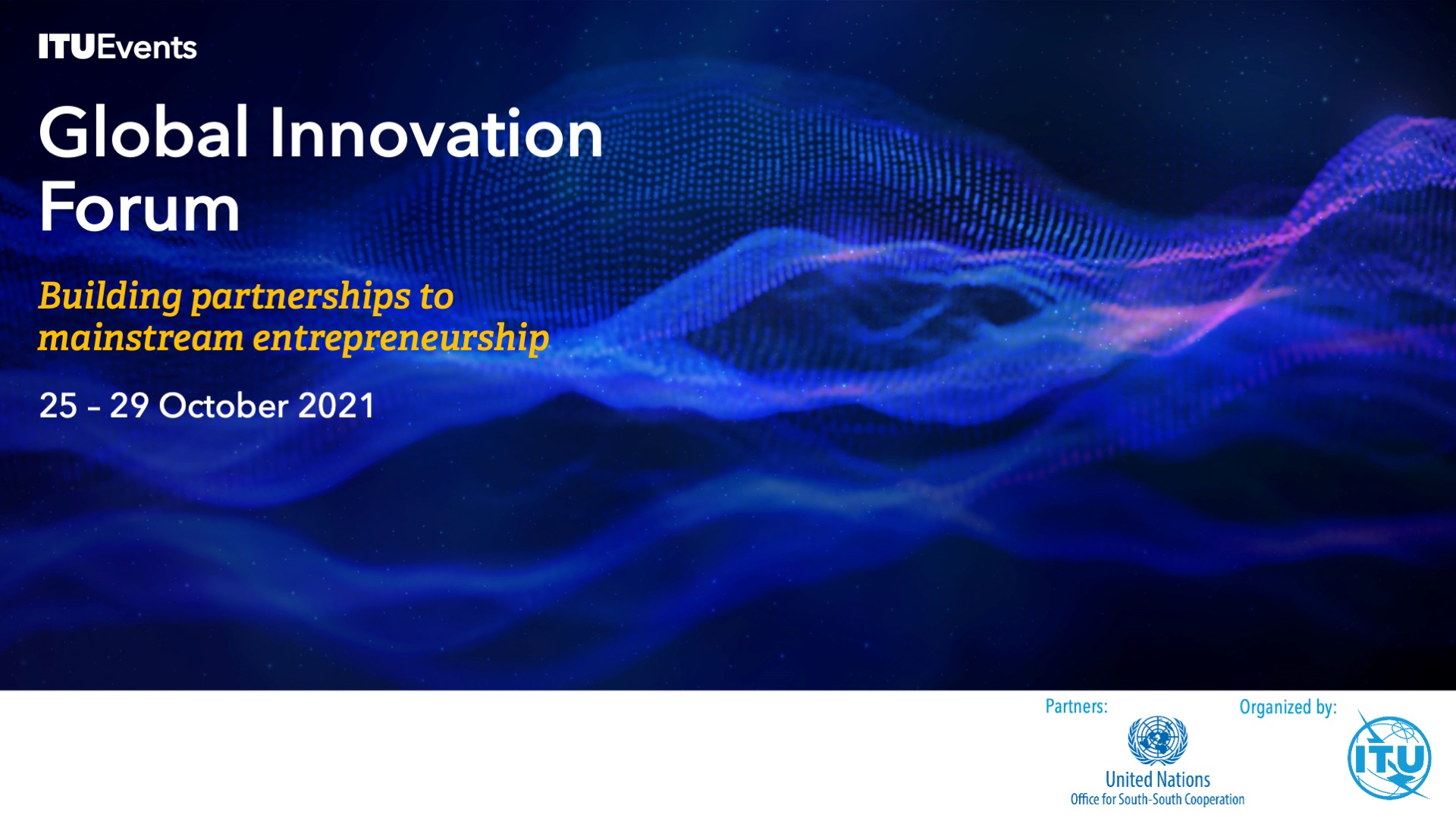 More than a year in, the COVID-19 crisis continues to have a significant impact on society. To recover from crises like this, the world needs new partnerships to close the digital innovation gap, accelerate entrepreneurship-driven innovation and create decent jobs. Stakeholders can use this experience as an opportunity to transform their communities into thriving and competitive digital economies.
Under the theme Building partnerships to mainstream entrepreneurship, The Global Innovation Forum will empower participants with new insights, skills, tools, frameworks and relevant case studies to understand how to leapfrog the digital innovation divide, prepare and recover from global crises such as the pandemic and accelerate job creation in countries.
---
Register Here to attend  the forum.
---
The event is targeted at digital change-makers, policy-makers, the private sector, academics, entrepreneurial support organizations, entrepreneurs, financiers, community development managers, international organizations and media. All core sessions are available in the six languages of the United Nations. ​
The forum will:   
support digital change-makers in building a bright future to enable tech-driven innovative businesses   
provide the expertise to boost your local ecosystem and encourage innovation by accessing knowledge, resources and opportunities   
offer the chance to connect with a network of partners and projects to improve your investment portfolio for social and economic impact   
gain insight on how to raise the entrepreneurship bar in your region by learning the tools you need to build an innovation-driven ecosystem   
access resources that will empower you to overcome innovation roadblocks in your country by building future-forward tech innovation and entrepreneurship policies
Because youth are the leaders of tomorrow, the forum will also explore challenges and opportunities in becoming entrepreneurs, policy-makers or ecosystem builders who accelerate economic development in their communities through the lens of young ICT leaders from ITU's Generation Connect.​​
Register Here to attend  the forum.
Submit Your News Now
Send Your Feedback