MENA Hacks Participation at Maker Faire Cairo 2020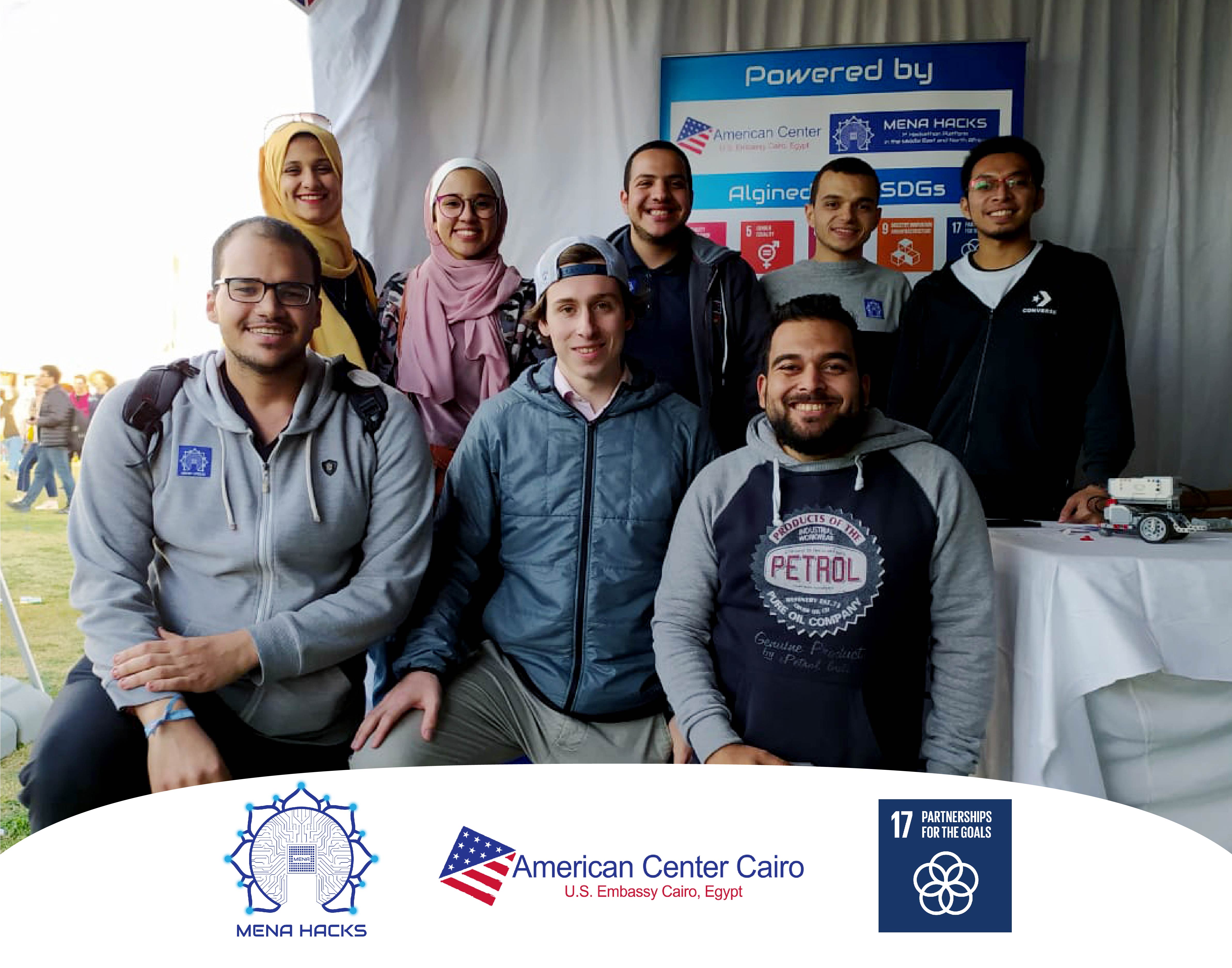 For the second year in a row, MENA Hacks participated at Maker Faire Cairo 2020 as part of the American Center(ACC), U.S. Embassy Cairo. They presented the activity of "Hackathon: Overseas Adventures" in Egypt, Finland, Germany, and the United States. Along with an exhibition of Robotics science, delivered by LEGO EV3 and stories from our travels that lasted the whole day. The very interesting part for many attendees was the program of Hackathon Ambassador #سفير_الهاكاثون where they partner with worldwide hackathons to approve participants from Egypt and the MENA region to travel and have a mix of academic and cultural experience! They already had partnerships with hackathons in Asia, Europe, and North America.
"Hackathons are a new concept to our region and we are doing our best to spread the hackathon culture with global standards. We don't only speak about a 9 am to 6 pm hackathon, go home and come again the next morning! But a real one that has been undergone from our participation at global hackathons" says, Mohamed Okasha - Founder & Team Lead of MENA Hacks.
MENA Hacks is intended to be the 1st Hackathon Platform in the Middle East and North Africa and is aligned with global goals and commit to a better world. They already chose different UN SDGs to work on such as SDG (Quality of Education), SDG (Gender Equality), SDG 8(Decent Work and Economic Growth), SDG 9(Industry, Innovation, and Infrastructure), and SDG 17(Partnerships for the Goals). You can read more about that here.
Submit Your News Now
Send Your Feedback