Apply Now To Egypt's 2030 Hackathon To Win 500,00 EGP!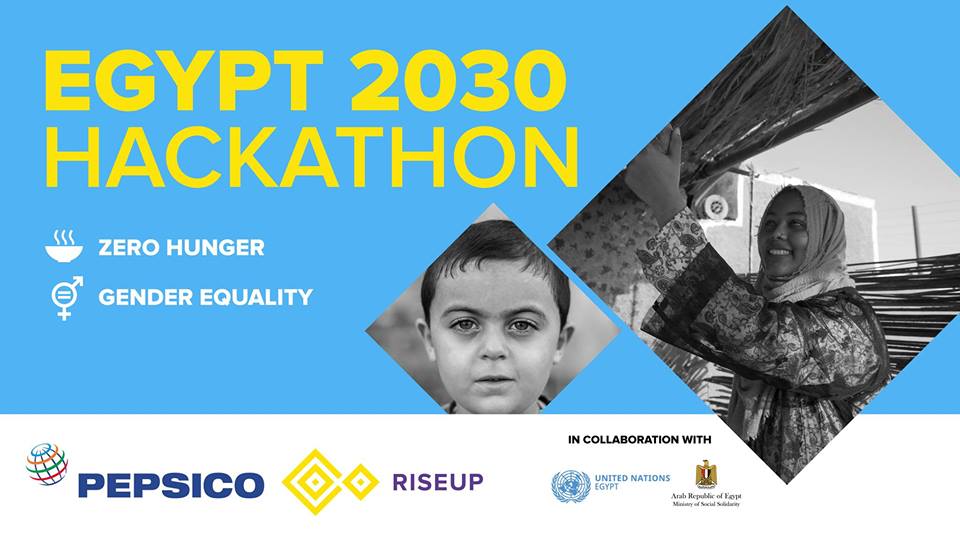 Pepsico, the Ministry of Social Solidarity and RiseUp joined forces in organizing the Egypt 2030 Hackathon. The two topics to be tackled by the participating teams are gender equality and zero hunger, which are two Sustainable Development Goals outlined by the United Nations and in line with Egypt's Vision 2030. Teams can apply here before April 7.
The teams will work on a digital solution such as a mobile application, website, physical product, plug in, or an add-on feature to an existing system that tackles either gender equality or hunger.
The hackathon will take place from 18th to 20th of April. Coders, developers, techies, creatives, innovators, tech and social entrepreneurs, and development enthusiasts are all welcome to apply. First place winners will get 500,000 EGP.
To be eligible for applying you must be above 18 years, available on the 13th of April for the info session and from the 18th-20th of April for the Hackathon. Employees of the organizing entities are not eligible to participate. The teams must include 1 techie to develop the digital solution and have 3-5 members. You can still apply if you don't have an already set team.
Submit Your News Now
Send Your Feedback