GBarena closes a 6 figures bridge pre-series A round with Ahmed Aboudoma, HIM Angles and Kushal Shah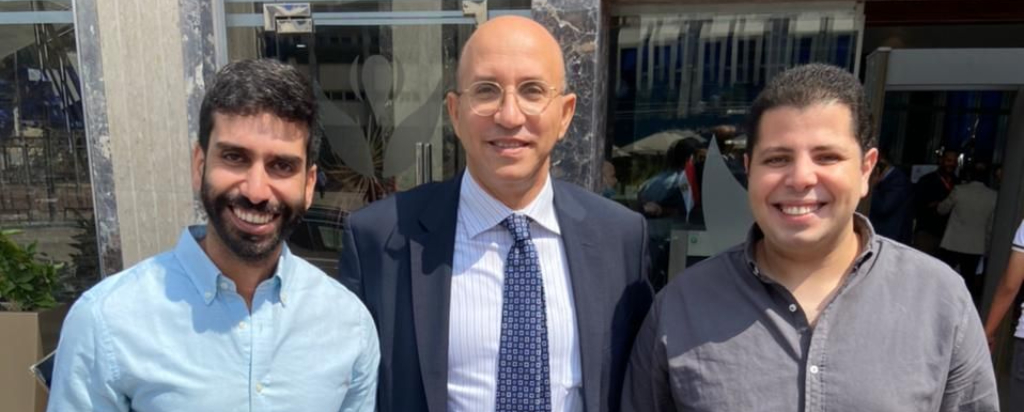 GBarena closes a 6 figures bridge pre-series A round with Ahmed Aboudoma, HIM Angles and Kushal Shah.
 
GBarena, a fast-growing esports platform in the MENA region and one of TIEC's Incubation program alumni, closed a round of investment that will allow the company to continue its trajectory in preparation of a series A round of investment in 2022. The company is currently working on developing new differentiated services that will add value to the gamers, organizers, and the clients on the platform. 
Over the years, the value proposition of GBarena has been focused on assisting clients with brand awareness, data analysis and reaching a larger audience. The new funds will allow for the development and production of new services such as the creation of a store on the platform of GBarena and developing GBarena coins that will allow gamers to buy in-game items directly from GBarena's store.
"The growing esports industry continues to evolve and thus presents exciting opportunities to create value for rising startups such as GBarena,'' said Samer Wagdy, CEO. "This round of investment can provide us a chance to continue to expand, innovate and develop new products that meet the demands and needs of our stakeholders"
Also with this round, GBarena is pleased to announce Eng. Ahmed Aboudoma as the new Executive Chairman of the company. Eng. Aboudoma, bringing with him 27 years of experience in the industry of MICT, will be setting the primary functions and providing top level leadership and direction to the board of GBarena.
"It is an honor to have Eng. Ahmed Aboudoma is part of GBarena's family as our new Executive Chairman'' said Samer Wagdy, CEO. "We are looking forward to accomplishing more with him, as well as learning from his experience".
Formerly, Eng. Aboudoma was at the helm of many telecom operators in exciting startup phases as well as through challenging turnarounds. 
He held various CEO and board membership positions through his career including CEO Banglalink GSM operator, Group CEO Orascom telecom, EVP VimpelCom Group, CEO Etihad Etisalat Company (Mobily) as well as several board memberships in regulators, operators, and banking sectors.
"I am very excited to be part of GBarena." Said Aboudoma "As the esports industry is booming, I believe that GBarena is in a great position to become the optimal esports ecosystem hub in the MENA region." 
About GBarena
GBarena is the MENA region's first and leading esports platform that connects and serves the whole esports ecosystem stakeholders (game publishers, sponsors, event organizers, gamers, team, and content creators) with products and services based on data analysis. GBarena is entitled to help other businesses and brands reach a different and unique target audience through gaming by creating custom branded esports experiences.
 
If you would like more information about this topic, please email us at [email protected] or [email protected] 
Submit Your News Now
Send Your Feedback