Egyptian fintech startup axis Launches its Digital Payments Platform for Small Businesses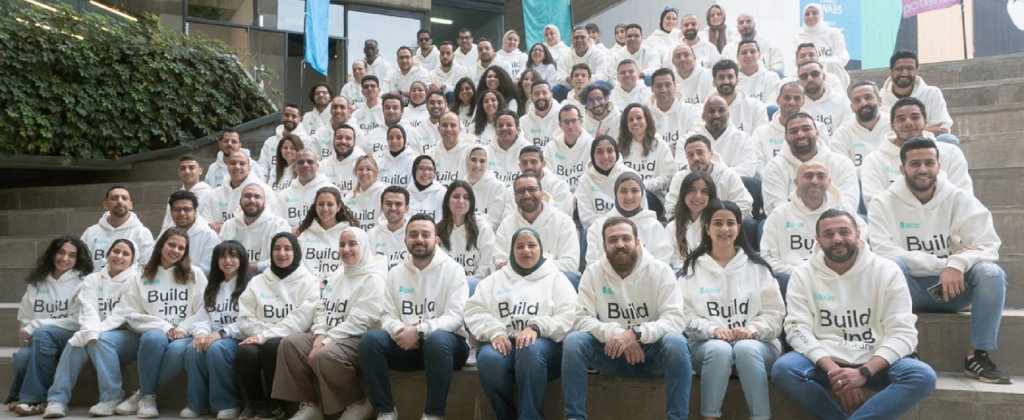 axis, a digital payments platform for small businesses, has launched its services, in partnership with Visa, the world leader in digital payments.
axis has obtained the license from the Central Bank of Egypt (CBE) for its open-loop mobile wallet, offering a digital banking alternative for small businesses and their employees.
By digitizing payroll, axis aims to help up to 8 million small & micro businesses send salaries to their 20 million employees and contractors instantly onto the axisPay mobile wallet.
With axis, small businesses can streamline their payments to employees & suppliers digitally. They can send salaries, reimburse expenses, and offer 'earned wage advances' to their employees on the axisPay mobile wallet. They can also instantly pay their suppliers on any mobile wallet in Egypt.
The axisPay open-loop mobile wallet will enable employees to access a range of financial services, such as sending and requesting money from any mobile wallet in Egypt, paying bills, shopping online with a virtual Visa card, or scanning QR codes to pay in-person.
During the ceremony, Jacques Marco, axis Founder & CEO, said: "Small businesses are the backbone of the Egyptian economy, contributing to 80% of Egypt's GDP. However, over 50% of these still don't have access to banking services, and are therefore heavily cash based, which impacts their ability to effectively manage and grow their business."
"axis wants to contribute to the government's financial inclusion strategy by providing small businesses with a digital banking alternative to manage and grow their business. We are starting by digitizing payroll onto our CBE-approved mobile wallet, but we aim to become a onestop digital banking platform for all small business needs including payments, acceptance, and lending," Jacques stated.
Hany Al-Sonbaty, Managing Partner at Sawari Ventures, which is a leading Venture Capital fund backed by the largest banks in Egypt and one of the investors in axis, said: "We strongly believe in axis' ability to drive financial inclusion & fuel economic growth. The team is made of experienced FinTech experts who are building a world-class digital payments platform for small businesses. We are exhilarated to be part of their journey and support their vision of empowering millions of small businesses in Egypt and beyond."
Commenting on their partnership with axis, Malak El Baba, Country Manager for Egypt at Visa, said: "At the heart of our strategy lies access. The concept of 'access' for all, regardless of geography, social status, or financial education, that is a vital facet of who we are and what we do at Visa today. We're enabling the movement of money for everyone, everywhere. Our partnership with axis will allow customers to instantly access electronic payments, significantly improving the customer experience, while leveraging Visa's secure global payments infrastructure and advanced fraud prevention capabilities."
Submit Your News Now
Send Your Feedback