Codeaku Holds a Blockchain Meetup for Banque Misr IT Staff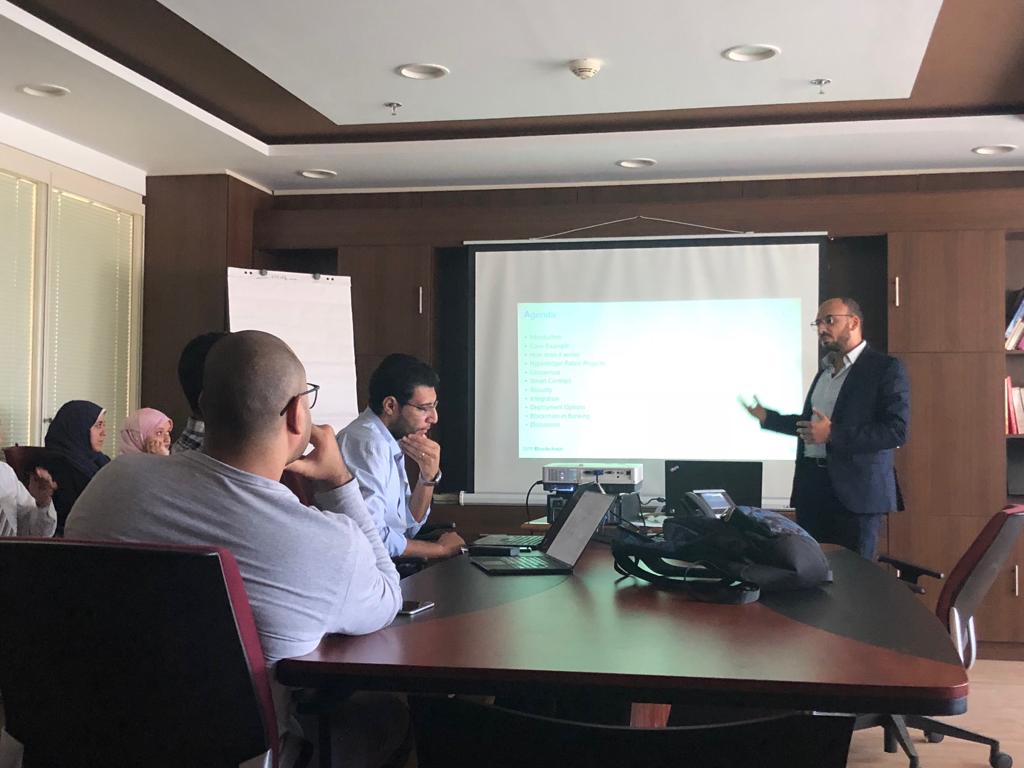 Codeaku, coding school, held a meetup on Wednesday 3 October on blockchain for Banque Misr IT division employees in partnership with IBM Egypt and Wuzzuf. Ahmed Gohar, Developer at IBM, started the day by giving a general presentation on blockchain, the solutions it provides and its uses.
Gohar's session was followed by a more tailored session given by Labib Farag, Developer at IBM, that aimed to teach the attendees different uses of blockchain in banking. Hossam Salem, General Manager of Information Technology, Information Management & IT Change at Banque Misr, also attended the meetup organized by Codeaku.
"We are thinking about integrating blockchain in our operations with other banks but in terms of the static data of corporates. This will make the data available for all the banks in Egypt," said Salem.
Salem also added that the blockchain technology can help Banque Misr in connecting with its other branches abroad in a closed user group that will help them act as a unified entity.
"We're trying to raise the awareness of emerging tech especially Blockchain and Machine Learning at every place possible in Egypt, and both Wuzzuf and IBM are trying to help us out with that.
I chose to hold this session here at Banque Misr because banking is among the first industries to be disturbed by Blockchain. We want Egyptian banks to be among the early adopters of the technology," said Hassan Ali, CEO, and Founder of Codeaku.
Submit Your News Now
Send Your Feedback