AUC V-Lab FinTech Opens its Second Cycle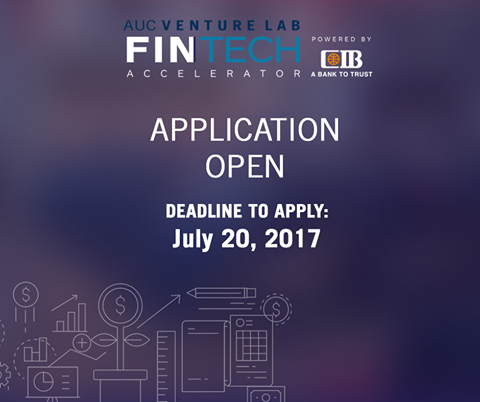 AUC FinTech accelerator new specialized program offered by AUC V-Lab in partnership with CIB. It supports financial technology startups in Egypt. AUC FinTech accelerator now opens its doors to new applicants in its second cycle. The deadline for applying is 20th of July.
The program includes several sectors such as; mobile payment, digital payment, peer to peer lending and more. It provides full-fledged support to early stage startups with ideas to deepen the incumbent (required) financial system stipulated in digitally onboarding and retaining customers, mobile account opening and more.
AUC V-Lab helped Egyptian start-ups commercialize their models that help in economic growth, job creation since 2013. it also provides learning, a research platform for the AUC community to connect with entrepreneurs.
Hurry up and get your chance to join the program and apply here.
Submit Your News Now
Send Your Feedback