Are you trying to secure a job with a leading tech company in Egypt or abroad?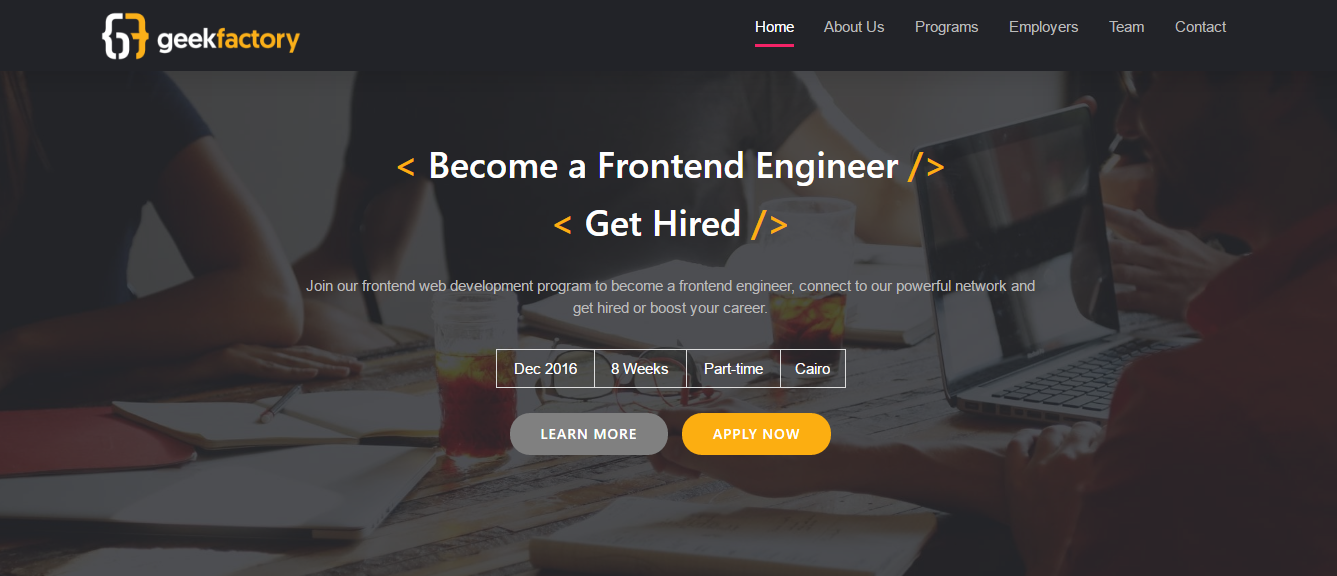 GeekFactory is a technical academy founded by industry experts from leading tech firms. They assist their candidates in their quest to land a job with a top tech company.
GeekFactory built their model on three key pillars: Hands-on Curriculum: We will help you establish your engineering principles and learn the latest technologies while building an online portfolio of real projects. Powerful Network: We will immerse you in a powerful network of mentors, instructors who have worked for companies like Microsoft, Amazon & Google, top incubators, exciting start-ups and tech companies. And Career Services: We will help you hone your career hunting skills & get practical advice on resume building and preparing for technical interviews. You will get an on-going support from our career staff even after you graduate.
Applications are now open for their part-time Frontend Engineering Program starting in December. We will harden your engineering principles, teach you latest technologies, and introduce you to top recruiters. Their selection process will be merit based. Full & Partial scholarships will be available for those who have the merits but cannot afford to pay the fees. Visit their website for more details and to apply for the competition.
Submit Your News Now
Send Your Feedback