Apply now for Startup with IBM to Grow Your Business

The Technology Innovation and Entrepreneurship Center (TIEC), in cooperation with IBM, is looking for aspiring startups to join Startup with IBM program. The program helps startups grow their businesses, gain access to IBM latest technologies and enterprise clients, connect with business mentors and meet with technical resources the help scale their businesses.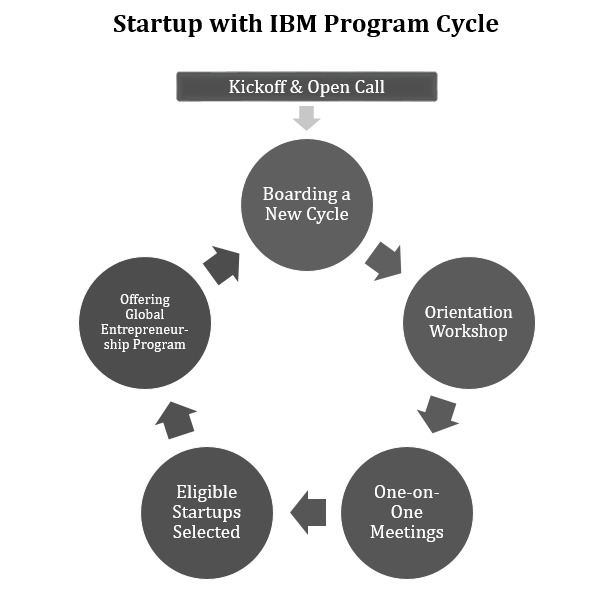 Benefits for startups:
• One to one meetings with IBM consultants Meetings with each startup to strategize and guide them on how to use Cloud to drive, not just savings, but revenue and growth.
• One Build with up to $120,000 in Cloud credits With IBM's scalable solutions, you can revolutionize your build. Use your free IBM Cloud credits to access more than 130 unparalleled services including:
1- Watson Watson can learn from small data sets, protect your insights and help you reimagine workflows to provide AI where and when you need it.
2- IBM Blockchain Cut out the middleman and improve the time it takes to execute business transactions with IBM Blockchain.
3- Analytics IBM Analytics helps you make your data simple and accessible. Organize your data into a trusted, business-ready foundation with the built-in protection and compliance controls.
4- Security IBM Security helps you work with clients to accelerate and assess threats with security innovation that incorporates cognitive, cloud and collaboration.
• Learn new skills Become a heavy-hitter with the skills to match when you use our exclusive learning resources.
• Take advantage of IBM global network When you graduate from Startup with IBM, you may be eligible to join IBM Partners, our global partner program. Get the market-leading offers, network and support at your fingertips.
1. Build innovative solutions with exclusive partner offers 2. Sell through our global sales channels 3. Get the help you need from our experts and developer advocates Criteria for selection:
• Registered Egyptian start-ups using ABCD technologies (AI- Blochchain- Cloud Computing- Data Science and analytics).
• Start-up has an innovative product with one or two clients.
• Start-up has been working for more than one year.
The call will always be open for startups to apply and 25 startups will be accepted in each cycle. The whole cycle takes a month and then the eligible startups join the IBM Global Entrepreneurship Program with all its benefits
Apply here: https://www.tiec.gov.eg/english/programs/startups-with-ibm/Pages/default...
Submit Your News Now
Send Your Feedback