Apply now to the 28th cycle of TIEC's Incubation Program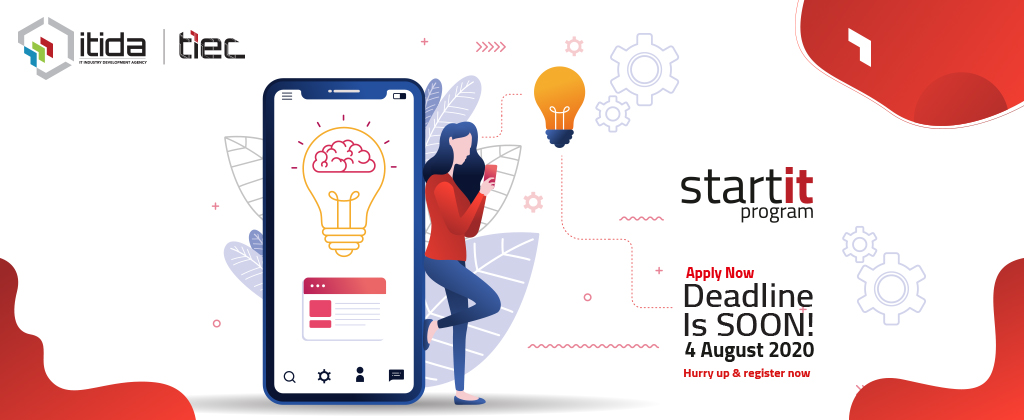 Amidst the global pandemic everyone is facing, startups are an important stakeholder that currently need a lot of support in order to survive and thrive. This is why ICT-enabled startups are welcome to join the Technology Innovation & Entrepreneurship Center's (TIEC) one-year incubation program. This is the 28th cycle of incubation since 2010 with more than 120 distinguished graduates such as Wuzzuf, Crowd Analyzer, Mermaid and GBarena. This article will go through the main benefits and for startups to join.
Eligibility Criteria
MVP Development: Startups with a minimum viable product are welcome to apply. In fact, the program contributes in developing the product and offers the best technical consultants in Egypt. For full list of eligibility criteria, please check this link. 
Benefits of joining TIEC's Incubation Program
1- 0% Equity Grant & Access to Investment
Through the Start IT Incubation Program, startups receive 180,000 EGP with 0% equity.
2- Office Space
Many startup companies face the problem of not having their own office, so through the program, we provide you with a private office in our headquarters in the Smart Village (Cairo) and Assuit University (Assuit). We also provide transportation to all company employees for a whole year for free.
3- Startup Mentorship & Consultancy
If you need technical and professional consulting for your startup, apply now to get the chance to connect with the best experts in various fields such as marketing, law, financial management and information technology. You'll also get the chance to attend weekly mentorship sessions by different entrepreneurs and mentors.
4- Entrepreneurial system in Egypt and the Middle East
If you need to get close to the entrepreneurial system in Egypt and the Middle East, through the program, we will connect you with investors, entrepreneurs, consultants and various conferences with unique features of your company.
Submission
Don't miss the chance to be part of this transformative program. Apply now using this link, before August 4th to experience all these benefits through: 
Submit Your News Now
Send Your Feedback