You are here
Hits and Misses of Startup Slide Decks: What impresses investors and what turns them off
Event Type
Pitching / mentoring / investment days
City
Event Details
Join us as we enjoy a unique opportunity to probe the mind of one of Boston's most legendary healthcare technology investors.
About this event
Michael Greeley, General Partner and Co-founder of Flare Capital Partners, has seen many thousands of early-stage investment slide decks cross his desk. 
With so little time to review them, what often catches his eye, pro or con? 
What makes him flag one slide deck for further attention by his firm, and causes him to discard another one? 
In 2022, as venture capital grows steadily more difficult to obtain (after a giddy 2021), and with venture investors far more cautious, how can an early stage healthcare technology startup catch his eye? 
How can it establish credibility and make its case succinctly and persuasively?
What must he see to suggest that there may be something here worth a closer look? 
GUEST: Michael Greeley
Michael Greeley is the General Partner and Co-founder of Flare Capital Partners, a Boston's leading healthcare technology venture capital fund. A few months ago, Flare raised its third fund, closing with $350M in funds ready to be deployed.
Previously, Michael was the founding General Partner of Flybridge Capital Partners, and earlier in his career was with Polaris Partners, as well as held positions at Wasserstein Perella & Co. and Morgan Stanley & Co.
Current and prior board seats include Aspen RxHealth, Axuall, BlueTarp Financial, Cayaba Care, Circulation, Cohere Health, Explorys, Functional Neuromodulation, HealthVerity, higi, Iora Health, MicroCHIPS, Nuvesse, Oshi Health, PolyRemedy, Predictive Biosciences, Predilytics, T2 Biosystems, TARIS Biomedical, VidSys and Welltok (observer). Additionally, Michael served on the board of International Data Group, the founding partner of IDG Capital, a leading venture capital fund in China and other important innovation centers in Asia, and is on the board of The Forsyth Institute, the leading Harvard-affiliated oral health research organization.
Michael serves on various innovation and investment advisory boards for Advocate Aurora Health, Boston Children's Hospital, Cleveland Clinic, and MedStar Health, as well as serving on the Governor's Digital Health Council and the Massachusetts Technology Collaborative. Michael also serves on the Investment Committee for the Partners Innovation Fund and on the Advisory Board of Harvard Business School's Health Care Initiative. He was past chairman of the New England Venture Capital Association and on the board and executive committee of the National Venture Capital Association. Michael earned a B.A. with honors in chemistry from Williams College and an M.B.A. from Harvard Business School.
Michael authors a blog focused on venture capital, innovation and healthcare at www.ontheflyingbridge.com.
HOST: Samuel M. Shafner
Samuel Shafner is a veteran VC and deal-making lawyer and startup expert. For the past twenty years, Samuel has recruited and led venture capital panels at conferences all around the world, including for the Richi Entrepreneurs program, the annual Boston tech immersion event organized by the Richi Childhood Cancer Foundation.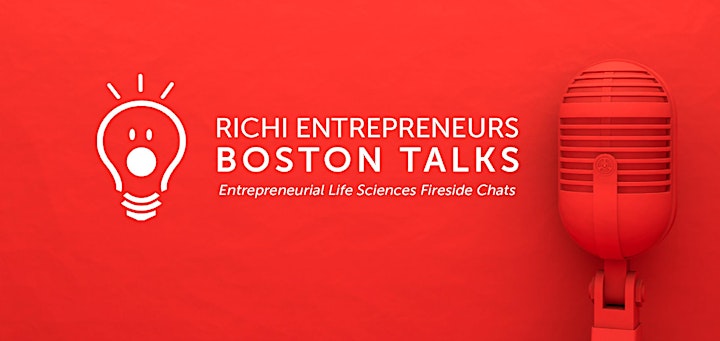 About Richi Entrepreneurs Boston Talks: A series of free streamed fireside chats for life sciences entrepreneurs by VC partners and other experts in the largest life-science ecosystem in the world. Each chat covers one specific topic that life sciences entrepreneurs can learn to boost their business. Boston talks will be moderated by Samuel M. Shafner a veteran VC and deal-making lawyer and startup expert. 
About Richi Entrepreneurs: Richi Entrepreneurs program's mission is to boost companies from around the world that have the potential to generate a substantially positive impact on society in the life sciences space. During a two-week immersion program in Boston, participants have the opportunity to connect and initiate meaningful relationships with Boston's key innovation players. Boston Talks will give real samples of the sessions and the speakers that RE participants will encounter during the program. These conversations are addressed also to entrepreneurs interested to learn more from the Boston entrepreneurial life sciences ecosystem, independently if they will be future participants of it. 
About Richi Foundation:  The Richi Childhood Cancer Foundation is 501c3 non-profit committed to ensure that all children and adolescents who suffer from cancer have the best prognosis and quality of life. Through our initatives, Richi Entrepreneurs and Richi Innovation Camp, we can build awareness for the Richi Foundation and provide an opportunity for our community to engage with us directly. Both initiatives focus on cultivation change makers while adding value to society beyond our cause and building empathy for our mission.
Cost
Add To Your Calendar
Send Your Feedback
EgyptInnovate site is not responsible for the content of the comments

View Egypt Innovation Map