You are here
'Heya Raeda Programme': How to strengthen women entrepreneurship in Egypt?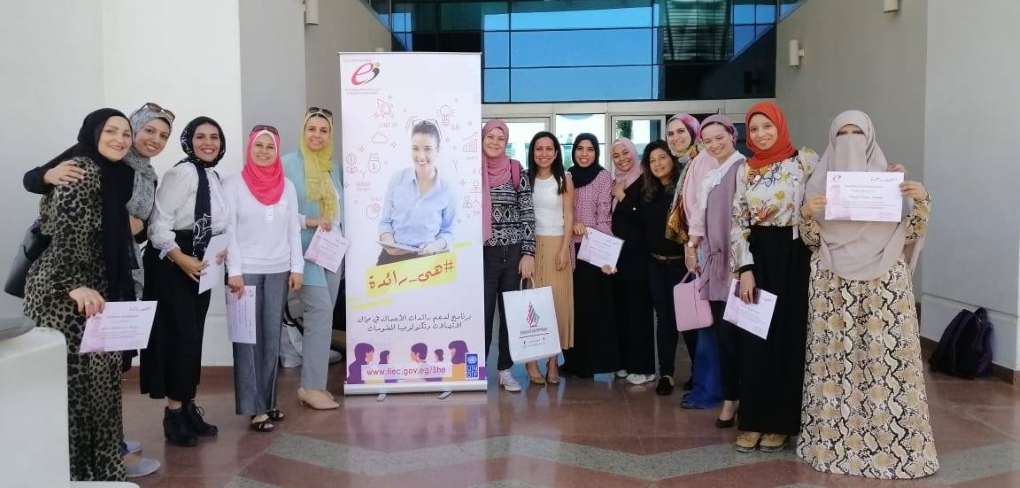 Event Organizer
INSME and THE NEXT SOCIETY
City
Event Details
INSME and THE NEXT SOCIETY announced the launch of the 2nd Policy Lab on the 30th of September at 3 p.m. Cairo time. The policy lab will focus on the Heya Raeda Programme implemented by the Technology Innovation and Entrepreneurship Center (TIEC) to boost female entrepreneurship in Egypt.
The keynote speakers on women entrepreneurship in Egypt in the policy lab are:
Rasha Tantawy, Head of Business Support & Entrepreneurship Department, Technology Innovation and Entrepreneurship Center (TIEC), Egypt
Faten Salem, Entrepreneurship Support Senior Specialist, Technology Innovation and Entrepreneurship Center (TIEC), Egypt
Farah Ahmed, Founder, The Baby Garage, Egypt
Lynn Martin, Professor of Entrepreneurship and Innovation, Anglia Ruskin University, United Kingdom.
Indeed, the Egyptian entrepreneurial ecosystem is growing at a very fast pace, but women entrepreneurs often struggle to emerge. The training programme promoted by TIEC demonstrates that providing women with the necessary skills to enhance their confidence and the support to innovative ideas are key elements to enhance competitiveness and stimulate the entrepreneurial ecosystem growth.
You can join the event by clicking on the link below
REGISTER HERE
Objectives
The Policy Lab is a unique occasion to explore the background that led to the creation of the Heya Raeda Programme, the obstacles - like the difficulties in reaching the target group - met during its implementation, the results it brought and its potential replicability in other countries of the Mediterranean basin.
The focus will be also on the impact of digitalization on women entrepreneurship and its contribution to overcome the obstacles traditionally faced by women entrepreneurs.
This policy lab organized in the framework of THE NEXT SOCIETY project will focus on:
Digitalization as a driver of women entrepreneurship;
Reforms needed in the Egyptian ecosystem;
Lesson learned from the Heya Raeda initiative.
Cost
Website
https://zoom.us/meeting/register/tJcpce2hqTwqGdbtif1Oi9poSTfIBwF6vqb0
Add To Your Calendar
Send Your Feedback
EgyptInnovate site is not responsible for the content of the comments

View Egypt Innovation Map