Integreight: A journey from Helwan University to Silicon Valley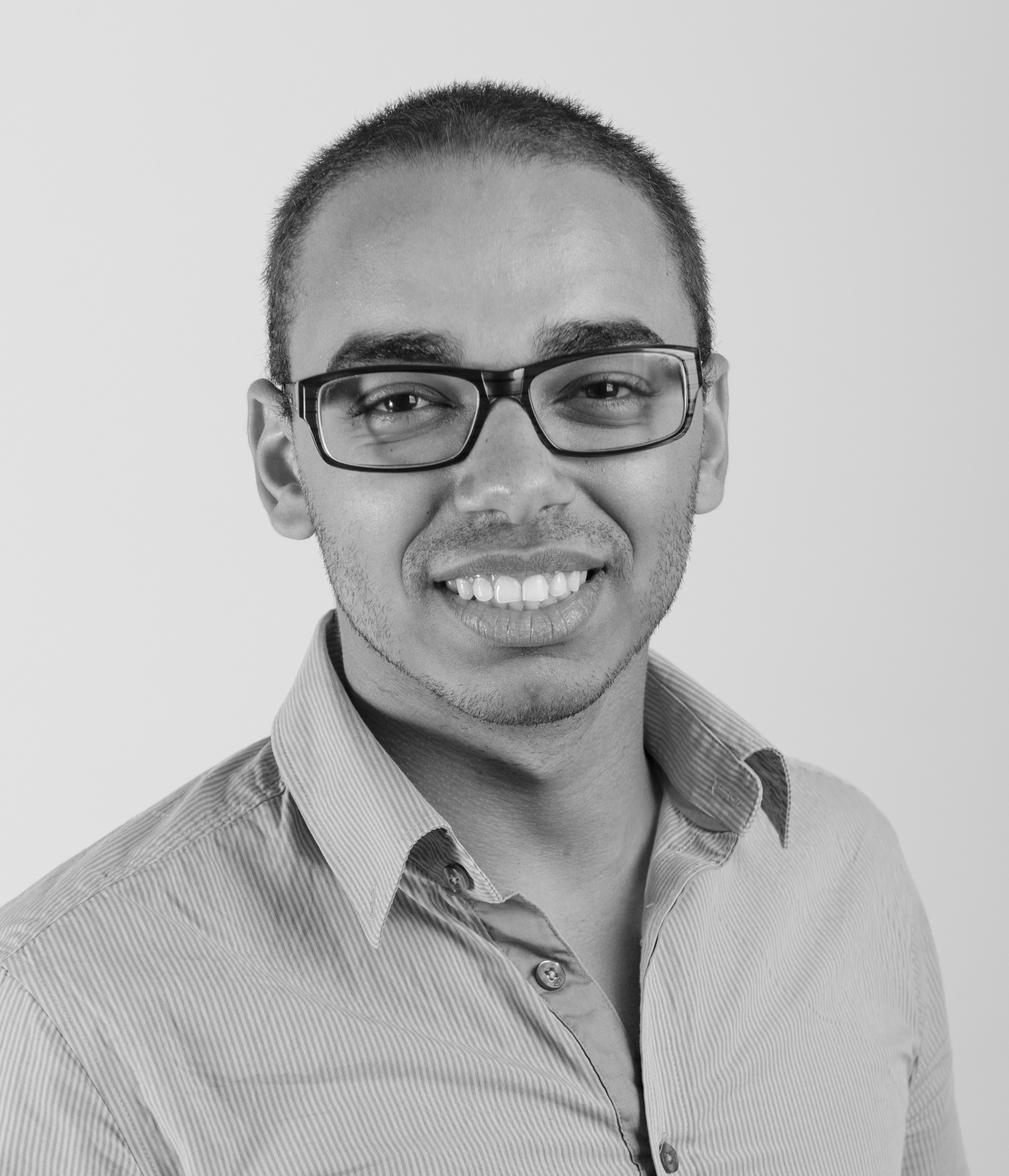 Each summer, thousands of engineering students present their graduation projects. Sleepless nights, long meetings, much time and effort spent, but as soon as the fall arrives and these students get job offers, these projects remain only in photo albums.
For a team of students, however, their graduation project was a starting point for a longer journey with a photo album, but with no traditional job offers. The journey, so far, includes launching their company, Integreight, which has raised over $80,000, and holds patency to an award-winning product.
The Beginning
It all started in 2011, when the eight students in Helwan University decided to make a graduation project that helps them learn, and also helps other students: the Smart Bread Board.
A Bread Board, which is used by Electronics students, is a platform that acts as a base for electronic components, explains Amr Saleh, the CEO of Integreight. These components have to be wired in a complex way, which consumes much time and effort that could have been directed towards the project design and innovation.
To provide a solution to this problem, the team designed the Smart Bread Board.Combining software and hardware, the Smart Bread Board allows students and engineers to do all their work on computer software, which will communicate with the hardware part to build an actual circuit.
"Instead of building 5 projects each semester, the Smart Board lets you do 10, 15, 20," Saleh said, "because what you actually do is just a 5-minute iteration."
The team behind the Smart Bread Board won the Egyptian Engineering Day's "Made in Egypt", in addition to both the local and the international "Idea to Product" competitions in Egypt and Sweden. And this is how the journey took a different track.
"We realized that we have a good thing," Saleh said, " We said 'Let's build on it'."
Moving forward towards their plan, the team left stable jobs and steady paychecks behind.
"Everyone knew what he wanted to do, so we either gather all what we did and put them in a CV to make a couple of thousand pounds a month, or build our own thing," said Saleh.
"This is what we all agreed on- we wanted to build something of our own."
The team pursued the research track, but the plan did not go well.
"We got in touch with Nile University and Zewail City," Saleh continues.  "Unfortunately we got very slow responses because these entities already had their own problems."
Unlike what they had in mind, the fresh graduates decided to launch their own company and look for investments.
"I met Hany El-Sonbaty in an event and I pitched the idea, he liked it," Saleh explains, referring to the managing director of Sawari Ventures, the VC behind Flat6Labs.
"We arranged a meeting and then we joined Flat6Labs, that was the start."
In their first year, Integreight was able to receive Seed funding from Flat6Labs, raise a round of investments from Cairo Angels, and then join the incubation program at Technology, Entrepreneurship and Innovation Center (TIEC). The company, however, still needed a boost.
"We spent a year generating no revenues, that was the most hurtful year for the company," Saleh said.
"After launching 1-Sheeld, we have a stable cash flow-sort of."
1-Sheeld: An idea in proposition
Saleh describes 1-Sheeld as "a prototyping tool for makers."
"If I have an idea and I want to produce it, I create a prototype first," he explains.  "I buy sensors and electronic components and create it. There are several tools you need."
Islam Mostafa, Integreight's CTO came up with an idea: "Why don't we use the smart phone for prototyping?"
A smart phone can connect to the Internet; recognize voice among many other functions. A very common tool for makers, the Arduino, which is like "a brain for any project", allows makers to code on it to perform several functions, Saleh explains.
Provided with a temperature sensor, and a connection to an air conditioner, for example, it can be used to turn on the air conditioner if the temperature rises above a certain level. For the Arduino to do some functions such as connecting to the Internet or a GPS, it needs modules. A module that is put on the top of Arduino is called a shield.
"What we thought of is: 'why not use the smart phone as 1-Sheeld?'" Saleh adds, "We built a mobile app and a board that are connected via Bluetooth. So you can get several functions, like taking photos for example, done via simple clicks."
For 1-Sheeld to see the light, a financial adventure had been taken.
Crowd-funding 1-Sheeld
With a target of raising $10,000, Integreight launched a campaign on Kickstarter, a crowd-funding platform with international audience.
"We're proposing a tech idea, the tech market abroad is much bigger than its size in the Middle East," Saleh said.
Saleh attributes this to the popularity of the DIY culture outside the Middle East.
"In the US for example, you might find a 50-year-old man who decided to make a machine to control his garage door. Instead of spending $1000 to get the same task done, he'd rather do it himself for about $100 this is not the case here."
"We raised $85,000 out of a target $10,000" Saleh said, "We received funds from over 55 countries, some of them were Middle Eastern, but the majority was not."
Past experiences and future plans
Despite having thousands of customers, Saleh sees that the company still needs years to be big.
"I don't think that we're successful. We built a good thing and we have good milestones, but we have to keep innovating."
"It's a hard market with very strong competition- we have to innovate."
Being based in Egypt, the company faces a challenge of being far away from the customer. Many components are hard to access, and sometimes they face obstacles in customs, but there are some advantages too, Saleh said.
"Development costs are much less here. If we're going to hire an engineer at Silicon Valley it will cost the salaries of all of us combined."
Since most resources, partnerships, events and customers are based in the United States, the company is planning to raise funding from Silicon Valley next year then move. Most of the team, however, will stay in Egypt. The team is currently focusing only building a "big company" and has no plans for getting acquired, Saleh said.
 "You don't build a company to get acquired, you build a company to become big."
"If it's big enough, people will want to acquire it then we will see. We might get into an IPO then we can see."
If I was an aspiring entrepreneur, I would…
With the intense competition, Saleh thinks that any student can still access the international market.
"Why not?" he said, "He just needs to surround himself with a good team, and a group of mentors or experienced people who are willing to help him. That's all."
"Based on our little experience, if your team is not good, you can't do anything." Saleh said.  
Investors did not leave Integreight after their first product was put on hold because they "invest in people more than an idea."
"Focus. Keep the speed up, we spend 7 or 8 month to come up with a minimum viable product (MVP) then test it afterwards, while we can come up with a simple one and test it sooner."  
Submit Your Article Now
Send Your Feedback
EgyptInnovate site is not responsible for the content of the comments

View Egypt Innovation Map