Imaginators: The Startup Founded by a 16-Years-Old Boy.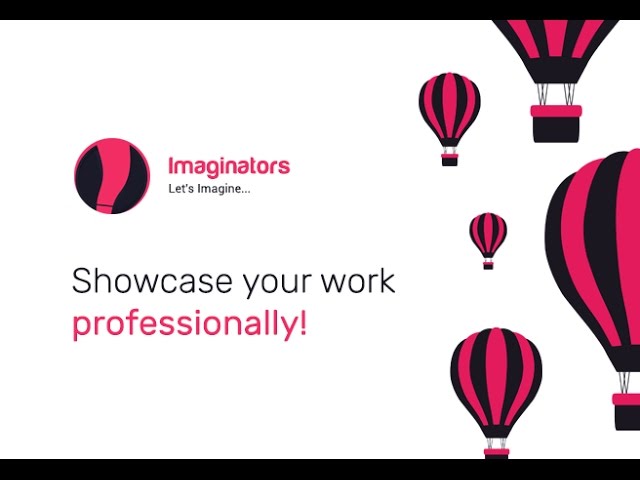 Imaginators is a platform that helps its users in presenting their projects interactively and professionally. With Imaginators, people can easily design their presentations to support the work identity and make it more effective with no need for any design skills, coding knowledge, or creative minds.
"We've been working on the product since August 2014. But we finally launched the platform during RiseUp'16 event," said the sixteen-years-old Moody, founder of Imaginators.
Three different versions of the platform were made before the final version was finally launched, the team worked hard on the user experience with every version until they reached the final satisfying version.
What are the challenges you've faced along the way?
"We've faced various challenges, whether while developing the platform or even nowadays," Moody said.
Reaching the final version of the platform was a big challenge itself, Imaginators' team had to face different challenges while developing the platform, including deciding the features that need to be added to the platform, and to test the user experience to be able to have a good final product that can strongly compete in the market with other competitors.
"Our challenges nowadays are mainly to be able to compete in the international market, as it is a very big market and competition is difficult in it," Moody stated about the challenges they still face till now.
What's Imaginators' impact?
Imaginators has a big impact on the creative industry market as it improves the quality and the design of the presentations, it gives people the opportunity to showcase their work and build their portfolios online in a creative and effective way and with the minimum time and effort.
"The way a person presents his work is somehow an indication about the person himself in general," Moody said.
What is different and unique in Imaginators and what are your success factors?
"What makes our platform different is that it is very easy to use through a simple interactive drag & drop tool, and it allows users to easily design their presentations through the platform without the need to have any design background, also it allows users to add interaction in their presentations through adding different and advanced media types," Moody answered.
He also mentioned that a new version of Imaginators platform will be launched next month; it will include more innovative features and tools.
Funds and Achievements
Surprisingly, the startup that was founded by a 16-years old Egyptian is also self-funded. How impressing is that!
"We're now looking for investments to scale up," Moody added.
Imaginators had more than 200 registered users before even launching, this is success itself. "One month after the launching, we gained 100 more registered users in our platform. We also did various partnerships with different parts of the creative industry and the entrepreneurship ecosystem."
What would you be your advice to aspiring entrepreneurs?
"I tell them to focus on a good plan that will make them survive all the challenges and the hard times because they will face a lot of unexpected challenges and disappointments along the way." 
Submit Your Article Now
Send Your Feedback
EgyptInnovate site is not responsible for the content of the comments

View Egypt Innovation Map