Check Out the Highlights of the First AltShift Festival in Cairo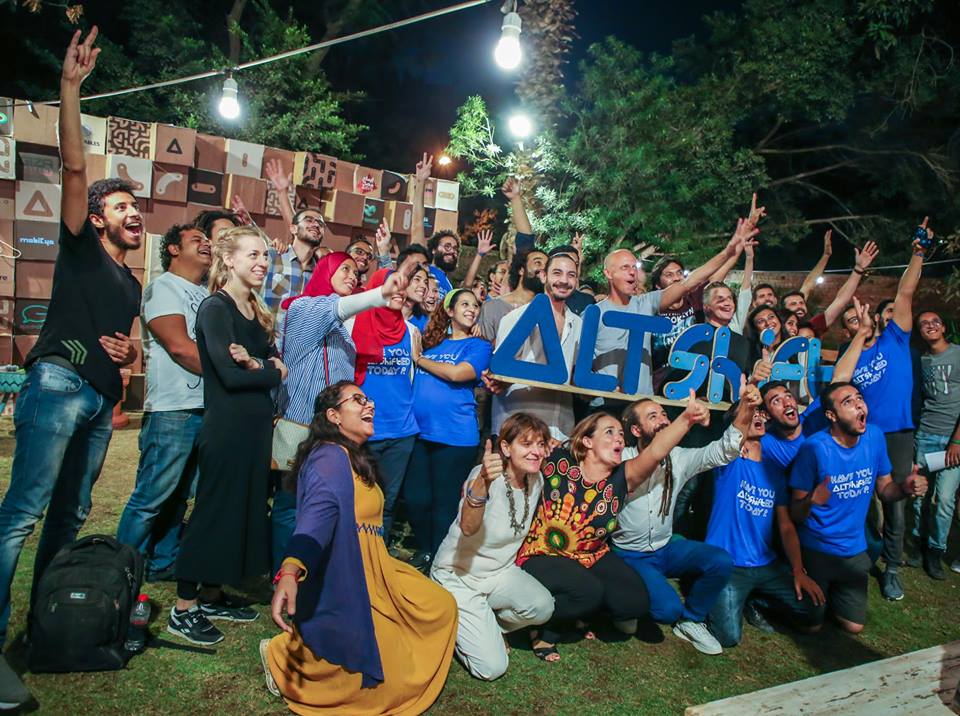 Ouishare, an international community of entrepreneurs, held AltShift festival for the first time in Cairo and it took place from Friday until last Sunday. Initiatives that use sustainable and eco-friendly technologies were shown at the festival in the presence of local and international experts, university students, and technology enthusiasts.
Each day of the festival had a theme. The first day's theme was "human", and it saw many talks about psychological health and humanity in the workplace. "Technology" was the theme of the second day, and it included talks about financial technology and collaboration between entities, and the theme of the last day was "cities", and it included talks about some environmental initiatives such Ain ElBeeah and Shagrha.
Ehab Elia, Entrepreneur and the Founder of Ouishare Egypt told EgyptInnovate that this festival will be held annually in Cairo and that he received a lot of positive feedback about the festival.
"After the festival, some of the attendees formed a Whatsapp group to communicate about a shared project. Also, two of our partners are communicating to collaborate. To me, the festival's success is about the initiatives and collaborations that will happen because of it," said Elia.
"I went to get to know the projects of sustainable technologies, and I learned a lot through this event. Many Egyptian and international projects were covered well, and it was explained how collaborations can happen between different initiatives. Specifically, I really liked the session about women empowerment," said Enas Ragai, a founding member of it2learn, a project that promotes green technologies, and one of the attendees at AltShift.
The festival promoted a zero waste policy, so the seats and the table of the speakers were made of eco-friendly and recycled materials.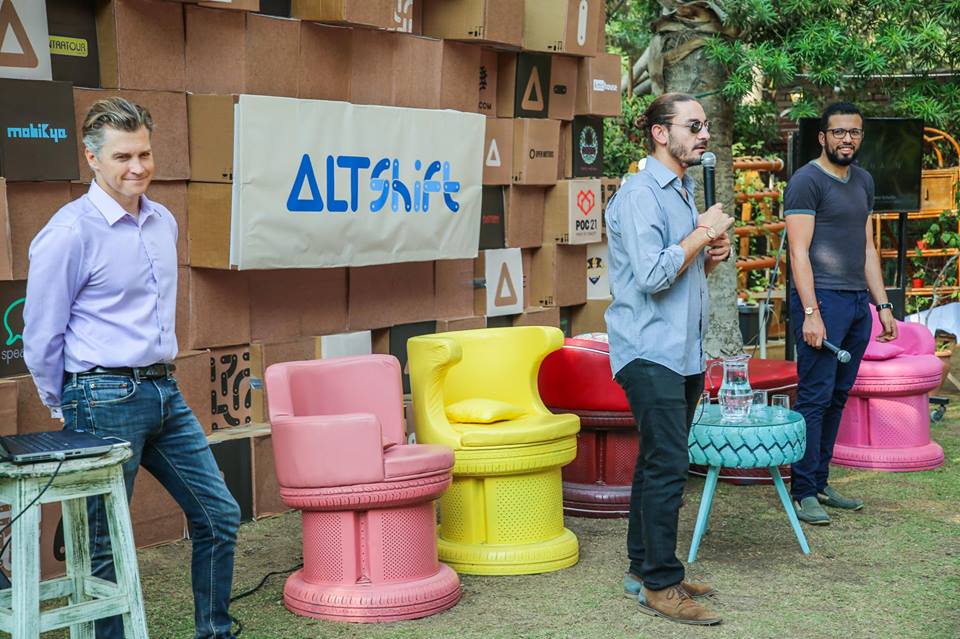 Mauricia Cordova spoke on the second day about Faircap, a filter that can be screwed onto plastic bottles and it purifies the water. Faircap is meant to be used in emergencies and in developing countries.
Cordova encourages the use of innovation to solve the world's most critical problems, and he had a plastic bottle with contaminated water at his talk with one of Faircap's filters for the attendees to try.
Axel Cegile, founder of Solar Shams company for new energies spoke on the third day in a talk with the title Natural Energies and The Storage Challenge and said that the Solar energy that Egypt gets in one hour is enough to provide the entire world with solar energy for one year, however, he said that Egypt faces a lot of challenges to use solar energy.
This festival was held previously in France and Brazil, and this year, it aimed to highlight the role of platforms in empowering changemakers.
Ouishare community is in 20 countries in Europe, the Middle East, Latin America, and the USA, and it is comprised of hundreds of members who research and shed light on innovative solutions such as smart cities, decentralization and collaborative practices.
Photo credit: Ouishare's Facebook page.
Submit Your Article Now
Send Your Feedback
EgyptInnovate site is not responsible for the content of the comments

View Egypt Innovation Map