Cairo's Culture of Entrepreneurship (Part 2)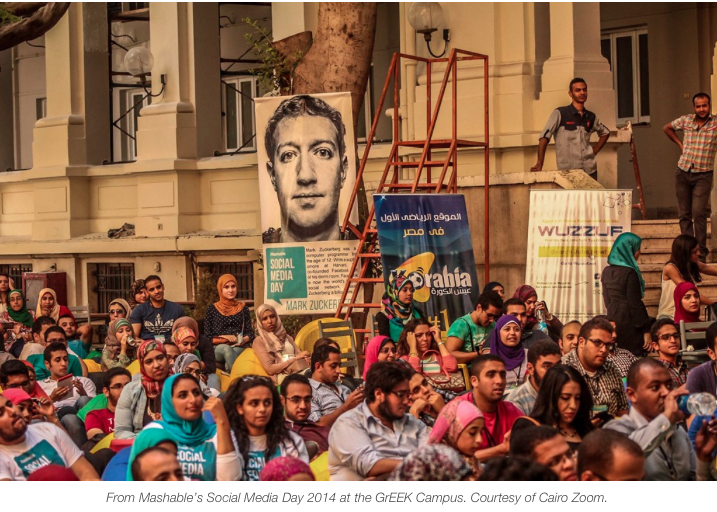 This article is part of the #urbaneconomies series originally published on progrss and commissioned by thedistrict coworking space. 
Serial entrepreneur, investor and co-founder of RiseUp Egypt, Con O'Donnell – who laughingly defines youth as "under 50?" – notes that things are changing for entrepreneurs as well as for employees at startups. Still, he is clear that things are far from ideal for young entrepreneurs socially. "For me, the barometer [of social acceptance] is whether someone can approach his father-in-law and tell him that he's an entrepreneur and not be rejected, and we are not there yet," he adds.
Mohamed El Sawy, owner of The Courtyard and CEO of Misr Contracting Company, on the other hand, notes that using the term "entrepreneur" loosely has created negative connotations for some people. "We've seen a surge of people who hang out in coffee shops all day with their laptops and call themselves entrepreneurs. What they do may be a form of entrepreneurship, but many perceive them as people who just don't want to work. But for people who actually start up their own companies and have an operating business, the image is not bad at all."
But entrepreneurs also struggle with the very real possibility of failure. "What we don't learn at school is how to deal with failure. If you look at the percentage of failure to success, the numbers are reflective, but socially, we don't accept failure…We tell our kids that if you fail, you fail," says Hashem El Dandarawy, agricultural developer and founder of K-9 Sense – a company that provides products and services for the training and care of canines.
Assistant Professor and Abdul Latif Jameel Endowed Chair of Entrepreneurship and Director of the American University in Cairo's Venture Lab Ayman Ismail notes that, in addition to the social stigma associated with failure, it is rare for large companies to contract startups for jobs, making it even harder for young people starting out. And while the fear of failure may be in decline among younger generations – so is the willingness of young people to go out and start a new company. "According to our latest research, the number of people starting new companies is fewer today compared to five years ago," he says.
Compounded with the uncertainty of starting out a company and the fear of failure is the absence of bankruptcy laws to protect business owners from the very real threat of jail time should their businesses falter. Egypt ranked 119 out of 189 countries surveyed when it came to resolving insolvency in the World Bank's Doing Business 2016 report, which, when compared to a score of 73 when it comes to starting up a business, indicates that if starting up is difficult, exiting is doubly so. And while the Investment Ministry has announced its plan to issue a new bankruptcy act, the actual bill has yet to materialize.
In spite of the difficulties that entrepreneurs report, the numbers tell a different story; according to Oxford Business Group, SMEs represented 70% of the national economy in 2013. And whereas SMEs have "…traditionally been most prevalent at the lower end of the income spectrum and among blue-collar households…that has begun to change."
Managing Partner at the Cairo-based VC firm Ideavelopers Tarek Assaad notes that things are in fact changing for entrepreneurs. "When I first started out at Ideavelopers, people would say that their parents want them to get a real job. Now you see people who have very strong management capabilities leaving high-paying prestigious jobs because they want to become entrepreneurs, and I think they're blazing the trail for everyone else," he says. "I think it's getting easier to socially justify that you're leaving a job at a big multinational to join a startup."
One of the factors that all ecosystem players agree is lacking is prominent success stories – real-life characters like Lan A'eesh Fi Gilbab Aby's Abdel Ghaffour El Bora'i. Con O'Donnell notes that, although Egypt has developed a strong English language media around entrepreneurship and attracted the interest of regional media like Wamda and international media like TechCrunch, Arabic media coverage lags behind.
And then there are the missed opportunities. Last year, electronic payment network Fawry's US $100mn acquisition by a consortium of investors did make it to the Arabic business media – although not as a startup story. Fawry, which has been hugely successful in growing a user base and facilitating payments of bills online through ATMs and via retail points, already has more than 50 thousand locations nationwide. "The Fawry story was not positioned as a seven-year-old company that rose to US $100 million, so that's a startup story that was missed," says O'Donnell.
According to Mohamed El Sawy, while real-life success stories – particularly of non-tech entrepreneurs – are largely non-existent, he is wary of local English-language media that focuses on a select few. "I met a guy who started up a small factory to manufacture a refrigerator hinge – something that we used to import. He designed the machine, quit his job, opened a small factory and eventually began exporting to other Arab countries and expanded into other products. For me, this is a phenomenal entrepreneurial success story, but the media doesn't care about this. What we see in the media is that so-and-so started their own design firm, and I'm sorry, but that's not entrepreneurship," he says.
According to Dina El Mofty, the most potent success stories are the ones that are hyper-local. She explains that the impact that Mostafa Hemdan – founder of Recyclobekia, an electronic waste recycling company based in Egypt and serving the Middle East – had on his hometown in Tanta is incomparable to anything that could have been portrayed in the media. "Nobody in [Mostafa's] family or community understood why an engineer would throw everything away to start his own business, but when his business became successful, everybody wanted to be like him. You can raise awareness forever, but the fastest change will come when someone [from the community] makes it despite the odds and becomes a role model," she says.
Stay tuned for part 3 of the third article in the #urbaneconomies series.
This article is brought to you by:  
Submit Your Article Now
Send Your Feedback
EgyptInnovate site is not responsible for the content of the comments

View Egypt Innovation Map