Ashoka Launches The Young Changemakers Competition
Ashoka: Innovators for the Public, social entrepreneurship organization, launched the Young Change Makers Competition in partnership with the British Council and Red Ochre. The launch event was held earlier this month on July 3 at KMT House. The competition is part of the British Council's DICE grant.
"We saw so much success with the Young Changemakers media competition and we want to draw more of this creativity out of youth in our community," says Dr. Iman Bibars, Regional Director of Ashoka Arab World and Vice President of Ashoka.
"This also marks a truly exciting step for us at Ashoka because with this movement, we're bringing the attention to young women innovators in particular, and connecting them to successful women social entrepreneurs in our network to highlight the unique impact women create," added Bibars.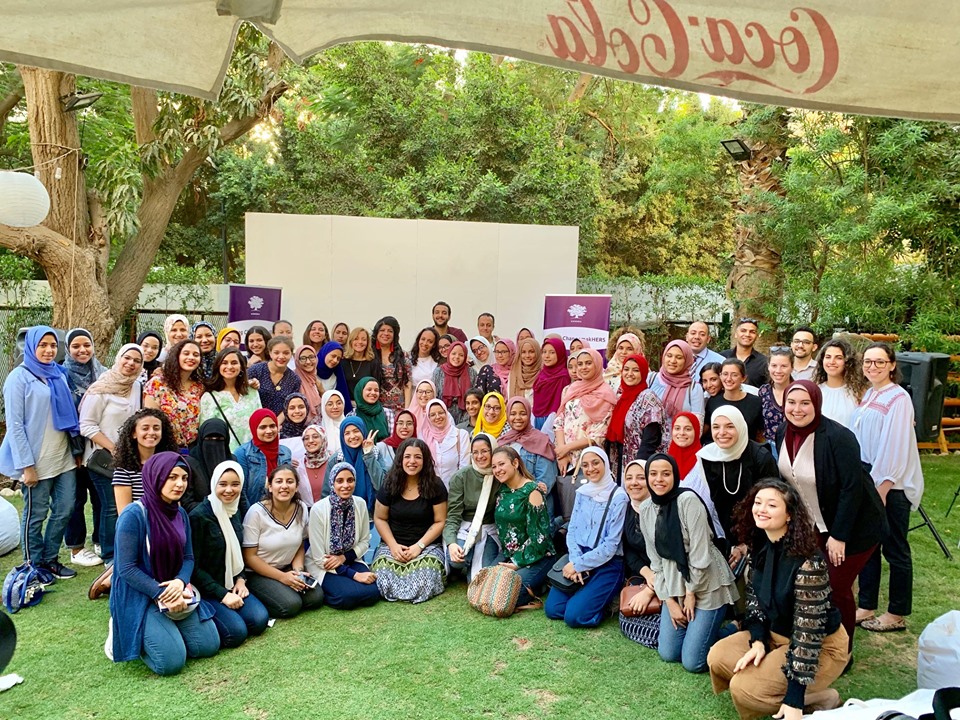 Picture From The Young Change Makers Competition Launch Event
60 young women from over 15 governorates across Egypt have been selected to participate in the first phase of the competition. Candidates were selected based on their demonstrated passion for a particular challenge in their communities, their leadership and team-building skills, and their history of creativity and changemaking.
"The human potential when directed and focussed is capable of remarkable achievements," said Uday Thakkar, Managing Director of Red Ochre UK. 
"We expect that this programme will benefit current and future generations of young females and have a positive economic and social benefit to Egypt. Red Ochre is proud to be a partner in this programme," Thakkar added.
Throughout the course of the competition, participants will work with Ashoka and Red Ochre to enhance their problem-solving and critical thinking abilities, learn more about the social entrepreneurship sector, and acquire the necessary skills to successfully design and implement impactful initiatives.
By November 2019, the final cohort of Young Changemakers will be elected into a global community of peer Ashoka Young Changemakers, giving them access to a financial award, strategic mentorship, fundraising support, media visibility, and more opportunities to grow their initiatives.
In addition to Red Ochre and the British Council, Ashoka is collaborating with several strategic partners to enhance participants' experience and expose them to central players in the social entrepreneurship ecosystem. Strategic partners include MBC ALAMAL, KMT House, and Entreprenelle.
Submit Your Article Now
Send Your Feedback