7 Industries that Were Transformed by Technology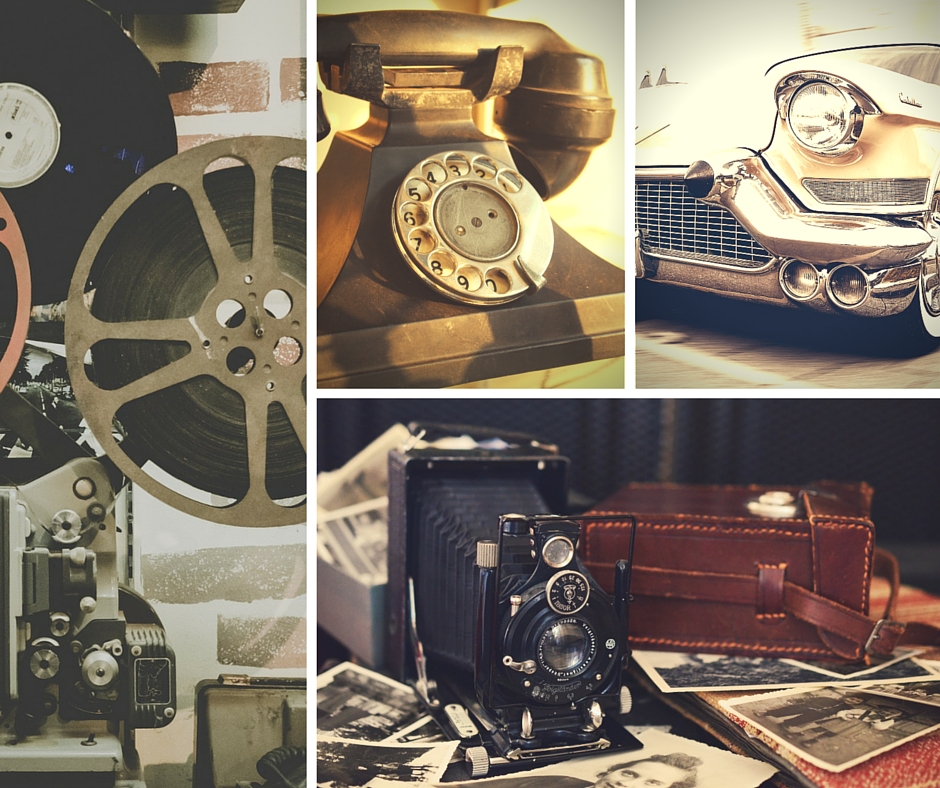 Technology is now racing with time, bringing our virtual dreams and favourite sci-fi movies to life. Many industries are now going digital for the unbeatable efficiency and entertainment that technology brings about.
Here are 7 industries that were revolutionized by advancements in technology:
1- News and Media
Media has moved from being fast to being instantaneous. Technology has changed the face of the whole news industry whether it's at the side of the reporters or the audience.
Before the Internet, you had to wait for the daily paper to know the local news, and maybe the evening news brief on TV. With connected devices like smart phones, tablets and smart cameras, reporters can upload news content instantly to various online platforms, giving access to millions of people around the globe to have an eye on events, no matter where they are.
New media movements, such as citizen journalism, have helped unravel many uncovered events around the globe, thanks to social media and online platforms.
2- Travel and hospitality
Remember those days when you used keys for hotel rooms? You certainly don't use keys anymore, but you might end up not staying in a hotel anyway.
Technology has enabled companies like Airbnb and couchsurfing serve millions of travellers around the world.
Before you even book your place, you can use websites like lonely planet to check what a fellow traveller from a completely different country thinks of the city you're visiting, or the place you're staying in.
3- Telecommunications
Do you keep wondering how people lived without mobile Internet, or with no phones all together? If you tried to make international calls in the 1990s, you probably remember all these call drops and echoing voices, despite the cost.
The way technology revolutionized telecommunication also revolutionized social and business lives. Conference calls, internet-based voice calls and instant messaging applications have pushed companies within the telecommunication industry to take a different route.
In addition to competing in providing better Internet connection to their users, service providers have started to rely on other products, such as USB modems, rather than focusing only on voice calls and regular SMS services.
4- Automotive
Automotive companies are now focusing on safety alongside convenience, and are introducing new technologies like Mercedes Benz's Night View Assist Plus, which highlights pedestrians and views them on a dashboard, and BMW developed this technology, adding the direction of the path of the pedestrian.
Rear mounted radar technology doesn't only warn drivers of protruding objects around them, it rings an alarm when it sees approaching traffic that might hit the car's back.
Most road accidents, especially on highways involve semi-trailers, so Samsung decided to tackle the issue and added large TV screens at the back of many 18 wheelers to show the cars the road ahead of them before trying to get past the truck. A front camera is connected to the back screen, and there is a special camera for night vision.
5- Photography
DSLRs replaced large format cameras and rangefinders with their fast performance, their ability to autofocus and, of course, their full frame digital sensors, which allow photographers to take unlimited number of shots of the same scene and choose the best of out of them, publish them easily and even print them in a few minutes.
Most recently, Mirrorless cameras and smart cameras have started to slowly take over. Mirrorless cameras are lighter than DSLRs and work in silence. While Smart Cameras allow their users to upload photos instantly and gives them multiple options, including direct connection to social media.
Technology did not only change the process of taking photos, the post-processing has also changed. Photo retouching today allows photographers to dramatically modify photos in a way that has provoked debates on several levels within the photography industry.
6- Cinema
The word "film" sounds ancient due to the high-tech movie productions and screening rooms that exist today. Movies were usually shot with industrial video cameras with a few light effects and setting, producing mediocre quality picture. Laser projection found in cinemas like IMAX makes the images clearer by producing darker and blacker colours to make the images better and clearer.
3D technology was a breakthrough in the film industry in the early 2000s, but fades in comparison to today's lenticular lens technology. Screens are especially bumped to send light to our eyes, showing different images at the same time just like real-life vision, giving the images a deeper, three dimensional feel.
Movie theatres are not the only places people can watch movies, there are computers, iPads, and even cell phones that have high HD features fit to play movies.
7- Publishing
The abundance of online bookstores and magazines made reading and book search a piece of cake. Entire library systems and international bookstores have now gone digital and are readily accessible to billions of people worldwide. There are also applications that compile a wide selection of books or help young authors publish their own stories online for little to no money, like Wattpad and Oyster. Amazon has also created a tablet called Kindle, a complementary product of Amazon's books, which is designed to be a portable online library. People can now download millions of books from international bookstores in the Kindle and carry their libraries around in a single device. Audiobooks, which could be downloaded on the Kindle and many other smart devices, are also helping people with visual handicaps. 
Submit Your Article Now
Send Your Feedback
EgyptInnovate site is not responsible for the content of the comments

View Egypt Innovation Map