50 Ways to Plan for Small Business Success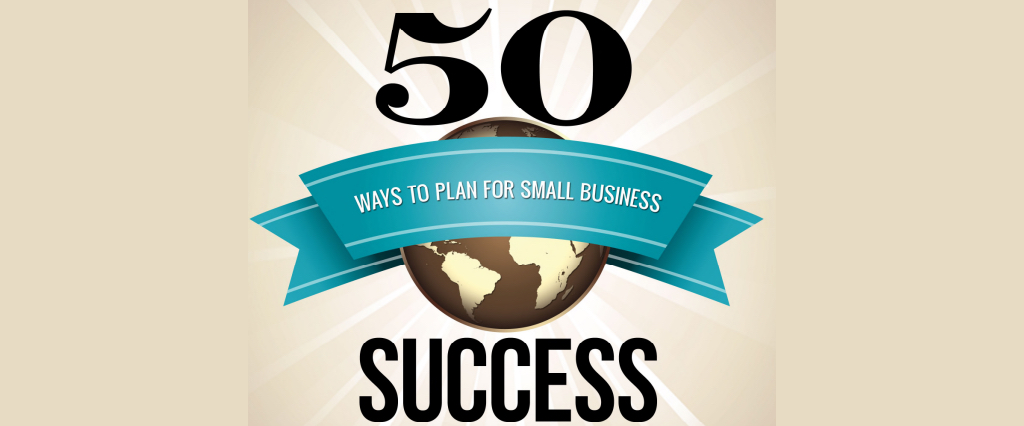 Planning for business success can make the difference between a thriving, profitable company and a business on life support.
Whether your business is gasping for air or ready to improve its peak performance, we will help you to master the essentials and plan for small business success. Now is the perfect time to reflect on the changes you want or need to make in your business.
This e-book is a collection of proven best practices and is the result of collaboration with some of the nation's leading entrepreneurs across a diverse array of industries. We will reveal candid, behind the-scenes insights from proven leaders that will educate, motivate, and inspire you to take action and achieve your full potential. Our fresh collection of business insights is designed to help you build a smart, sustainable, and profitable fundamental success principles that today's top entrepreneurs employ to get results.
We know that the coordination of knowledge towards a definite purpose is a powerful tool. Therefore, simple expert advice combined with personal definitive action can strengthen a brand and its bottom line.
Whether you are a seed, an early company, we will share unprecedented access to straightforward business tips you want with the practical approach you need.
Download your free version of "50 Ways to Plan for Small Business Success" Here.
Submit Your Article Now
Send Your Feedback
EgyptInnovate site is not responsible for the content of the comments

View Egypt Innovation Map