'It's always about the people': Interview with Sherif Mohsen, founder of Star Wallet Labs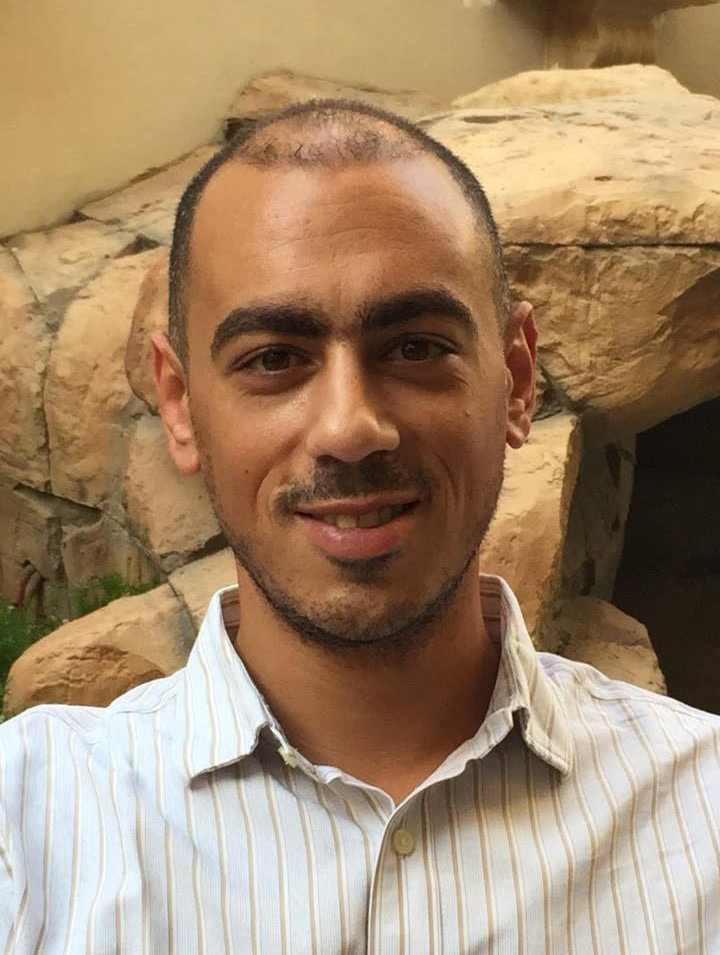 For non-technical entrepreneurs, launching digital products seems almost impossible.
Coming from a Human Resources management background, this particular entrepreneur struggled a lot with his first product. Less than a year later, he launched an incubator to help people like himself: Non-technical entrepreneurs who are trying to launch digital products.
EgyptInnovate spoke to Sherif Mohsen, founder of Star Wallet Labs, about his company and their next steps.
Tell us more about yourself. How did you become an entrepreneur?
My name is Sherif Mohsen. Before I started Star Wallet Labs, I used to work in a very labour intensive manufacturing family business.
I worked as a corporate development director in this family business. I joined the business when we had no system, we had accounting but not finance, we had personnel but no human resources. I helped establish a new system, which took us to a whole new level and then we were able to raise our revenues from 850 m pounds to a billion. Yet I always wanted to have my own company, so I started Star Wallet Labs.
What is Star Wallet Labs? How did your idea come to life?
Star Wallet Labs is an incubator for startups launched by non-technical entrepreneurs, who are working on digital products.
It all started when we were implementing technologies in the family business I used to work in- it inspired me to start working on this idea.
Since my background is Masters in HR management and I'm a graduate of Marketing & International Business from the Middlesex University in London, I knew nothing about the technical side of this business, so I decided to outsource the technical aspect.
I took a 150,000-pound loan, and hired a company, but it was a very wrong decision. I lost my money and I got the worst prototype ever.
No money and a bad prototype sounds like a hard combination. How did you manage to launch the company then?
I used the prototype and sold it. There is a huge difference between selling the idea to an investor and having a prototype for an actual product. This experience made me want to start my own team since I thought that outsourcing is not a good idea.
I was able to raise funds, and build a team. My focus was the culture- we have three things that we focus on, no fourth: Team, system and culture.
After building a strong team, we realized that we have an edge in the development area. We launched Bogo plus and became partners, and then we got the idea: Why don't we focus on the area that almost killed us one day? The technical aspect. About 6 months ago, we launched an incubator that helps non-technical entrepreneurs with the digital aspect.
Now we're doing well and we're moving forward. It's a dynamic market and we have to always move fast.
But there are many non-technical startups out there looking for incubators. How do you choose your startups?
We join the startups as cofounders and we maintain and manage the product for a year, we raise funds and we take a flat rate of 20%. We have 3 cycles per year, a startup pays $3000 per month and we an equal amount in tech services, and in return, we help them build a product from an MVP to a fully scalable and sustainable product.
We only work with products we're excited about, products of potential. We invest in our companies and only take our flat rate.  The money we get is much less than what a startup will normally pay for development. The entrepreneur, however, has to put money in the project too.  If you really mean what you're doing then put your money in it.
To the entrepreneur, it's like a deal of a lifetime. If he is willing to take the risk, we will take the risk together.
Name one value that Star Wallet Labs really cares about.
Empowering non-technical entrepreneurs to launch digital products. It is not an easy thing to do, but it has so much potential.
How many startups have you incubated so far?
Five. This includes Star Wallet, our first project which the company bears its name. Star Wallet focuses on engagement marketing- we believe it's the future of marketing. The concept is that you engage people digitally and give them something in return. It helps developers monetize and increase users engagement through a gamified digital actions and rewards platform.
Another project is Talkball, an online multilingual sports commentating platform. Anyone can launch his own channel and comment on any game/sport. Some people are not active in sports but are very talented as sports commentators. So I can now watch a game while listening to my friend commentate instead of Issam ElShawaly, or if I'm an Egyptian living in the US, I can still listen to the game with my own language. It will help spread a culture of crowd source commentating, and maybe someone will find his or her talent through it.
Where is the ship heading?
Raising funds. We're about to break even very soon so we're expanding. We're expanding regionally and we're opening offices in Dubai and Lebanon these days, and we're planning to extend our work to Silicon Valley too. We would like to have a strong US presence.
Why do you think the US presence is important?
The US is a marketing hub, a global one. You market in the Middle East; you get known in the Middle East. You market in the US you get known everywhere.
What are the challenges that you expect to face in the future?
Finding the right people is the challenge. It's always about the people and anything else could be achieved. Anything is possible if you put your head into it and you can do it. I personally don't give up, but I'm also realistic and I know when to pivot, I'm not crazily stubborn. Everyday I learn something new, and in order for my company to scale, I need to scale too.
If you were talking to an aspiring entrepreneur, what would you advise him to do?
Don't give up, and never be ashamed of saying "I did a mistake". Ego makes us do disasters, don't assume that you're always right.  Be realistic.
If someone offered you 5 times what you make now, to start another company abroad, will you move?
No, My team is my family, and we still have a lot to accomplish together. I believe that with no team you can't achieve anything, but if you have the right people, you can do anything. Silicon Valley has anything other than human resources, and yet it's a revenue machine.
We put ourselves first, which is fair, but if everyone thought about themselves and grew, the economy will benefit in return. The interests of both the individuals and the country don't normally contradict.
Submit Your Article Now
Send Your Feedback
EgyptInnovate site is not responsible for the content of the comments

View Egypt Innovation Map